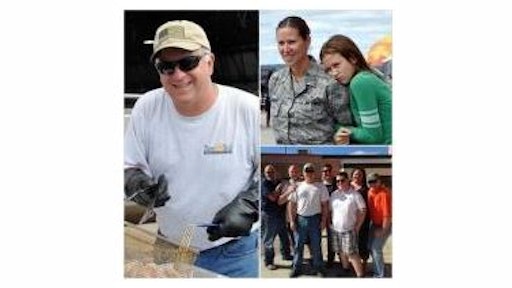 Almost 3,000 people attended the 109th Airlift Wing's Family Day at Stratton Air National Guard Base. Chamber Member TransTech Systems, along with members of the Chamber's Unified Military Affairs Council (UMAC), volunteered a group of employees and friends to cook and serve chicken wings at the event.
"It's a small way to say thank you to those that serve our country. We are happy to support our local National Guard Base," says David Apkarian, president of TransTech Systems.
Support of the military families is just one way that TransTech gives back to the community. The day included food, music, games, static displays and much more for the Family Day participants.