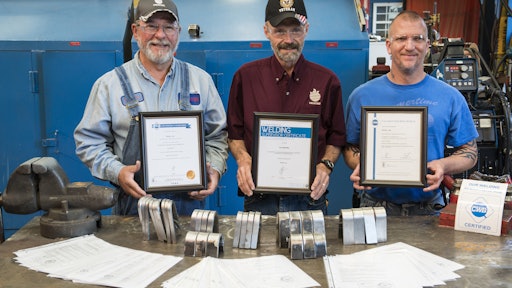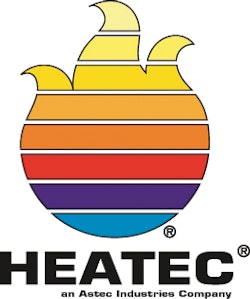 Heatec Inc.  is now certified by the Canadian Welding Bureau (CWB), says Tony W. Mahaffey, Heatec's quality control manager. In order to obtain the certification, Heatec had to meet CWB requirements of Canadian Standard CSA W47.1 for a Division 2 Company.
Welding is a vital part of virtually all Heatec products, which include heaters, liquid storage tanks and related products used by oil and gas producers, hot mix plants and numerous other industries. Mahaffey outlined the requirements Heatec had to meet to obtain CWB certification. A key requirement was for Heatec to retain services of an engineer approved by CWB. Accordingly, the company retained an engineer who has CWB approval. His initial role was to develop and document approved welding standards for virtually every type of structural welded joint used on company products. His ongoing role is to perform periodic audits to verify that the company is in compliance with the standards.
The company must also use welders certified to CWB standards. Several company welders are now CWB certified and others are being trained, according to Mahaffey. He noted that nearly all of the company welders are already certified ASME welders. But Mahaffey noted that CWB certification is significantly more exacting and requires additional training.
Mahaffey says that some Canadian buyers are required to buy products made according to CWB standards despite extra costs. For others it is an option they may choose. Consequently, everyone buying products made by Heatec now has the option to request structural welding that complies with CWB standards if they believe it is justified.