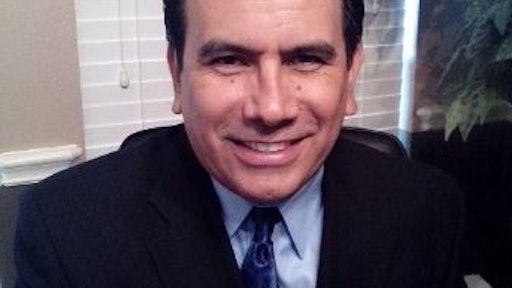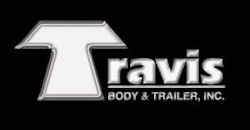 Travis Body & Trailer, Inc., a manufacturer of end dumps, bottom dumps, transfer trailers and specialty dump trailers, hired Jerry Guerrero as its new director of operations. Travis created this new position to keep up with the latest production processes and techniques, improve operational efficiency and increase trailer output.
Guerrero's main responsibilities include managing plant supervisors and employees and overseeing all manufacturing operations. His primary focus includes introducing advanced plant management and Lean manufacturing production systems. These new techniques will manage and drive cultural change to improve and sustain higher levels of operational performance.
As internal performance improves, trailer output will increase. With more output customers can gain access to Travis trailers faster and receive better service than before.
"I feel I bring the leadership and the experience this role requires to help foster growth and build relationships," Guerrero said. "We plan to not only grow manufacturing operations, but also promote and partner with sales and all other business areas of Travis to drive productivity and efficiency and achieve goals."
Other skills he brings to Travis include strategic and tactical planning, management and leadership with high-level complexity projects, and experience in crisis management.
"Jerry's leadership skills, certifications and extensive understanding of operational management philosophies make him a valuable asset to the Travis team, and he will be immediately impactful in all aspects of our production," said C.K. "Bud" Hughes, Travis Body & Trailer president.
Guerrero brings more than 25 years of experience in the manufacturing and automotive industries to his new role. Prior to joining Travis, he worked as a plant operations manager at Taxa Inc. in Houston, Texas, where he helped transform a shop into a manufacturing facility and increase productivity and output. He also has worked as a Lean quality manager, Lean manager, operational excellence leader and staff engineer. He earned certifications in numerous manufacturing and plant management areas, as well as completing Six Sigma Black Belt training and Toyota Production Systems.
"I look forward to truly changing the way we think and operate. I want to take our manufacturing facility to the next level of operational excellence," Guerrero said. "I can't wait to witness the results on the entire organization in the next 3 months, 6 months, year and years to come."
Guerrero earned a bachelor of arts degree from Escuela Normal Urbana Federal in Nuevo Laredo, Mexico; an associate degree in business administration from Glen Oaks Community College in Centreville, MI; and a master's of business administration degree from Western Michigan University in Kalamazoo, MI. He resides in Katy, TX, and is married with three children.
Companies in this article