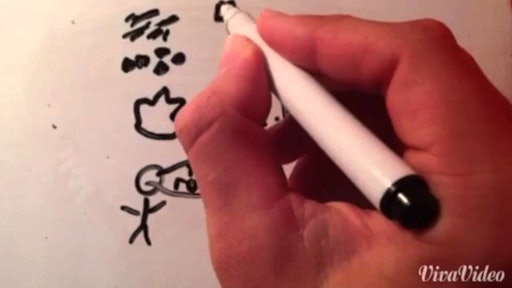 A high school student from Maryland and an undergraduate student from Texas were named winners of the American Road & Transportation Builders Association's (ARTBA) 5th annual "Student Transportation Video Contest."  They will each receive a $500 cash prize.  
The association received 26 entries this year in two categories. Sponsored by ARTBA's Research and Education Division (RED), the contest aims to raise awareness about infrastructure issues by challenging students to develop a brief video exploring various topics relating to America's transportation network. Students were able to choose their own subject, with submissions ranging from the challenges of transportation infrastructure financing, environmental and sustainable construction methods, streetcars and light rail systems revitalizing urban areas, and the benefits of alternative modes of transportation.

The competition was advertised on college scholarship websites, posted on online video contest sites, shared with Council of University Transportation Centers (CUTC) members and high schools that focus on Science, Technology, Engineering and Math (STEM), as well as shared on ARTBA's social media accounts. Submissions were reviewed by a panel of ARTBA members, and the winning entries were screened during the association's 2015 National Convention, held Sept. 29 - Oct. 1 in Philadelphia.


Category One – Elementary, Middle or High School Students:
De`Jia Long-Hillie , Montgomery Blair High School, Takoma Park, Maryland
Long-Hillie's nicely narrated "Metro Rail" video is all about the Washington, D.C. rapid transit system, the second-busiest in the U.S. after the New York City subway system. Her video emphasizes the importance of transit and the need to maintain and upgrade infrastructure, focusing on the aging system that opened in 1976.
 
Second Place was a tie between Transportation Troubles submitted by Joseph Montesano of Morris County School of Technology in Denville, New Jersey, and Road Construction and the Environment submitted by Nicholas Parkes of La Salle College High School in Glenside, Pennsylvania. 
  
Category Two – Post-Secondary, College or Graduate Students:
Alexis Gamboa, University of North Texas, Denton, Texas
Gamboa discusses the lack of investment in transportation infrastructure and the need for Americans to voice their concerns to their political representatives. Watch the  video that outlines how the underfunding of transportation affects other aspects of the economy.
 
The second place video in Category Two went to a team of interns at Royal Truck & Equipment in Coopersburg, Pennsylvania - Elliot Laubach, DeSales University; Boyu Wang, Lehigh University; and Taylor Troxel, Grace Reichard, Joseph Fahler, Irene Rodgers, Lester Miller, Ryan Boyle and YouTe Chen, all of Pennsylvania State University.