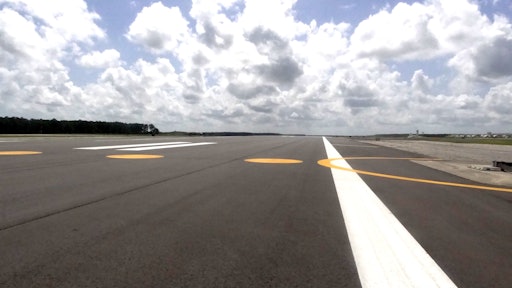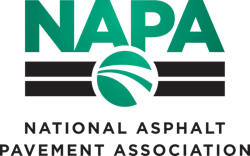 The National Asphalt Pavement Association (NAPA) announces that S.T. Wooten Corp. of Wilson, NC, won a 2016 Quality in Construction Award for excellence in construction of an asphalt pavement. The company received its award at a ceremony during the association's 62nd Annual Meeting in Orlando.

"The goal of every paving contractor is to build a high-quality road — a road that meets and exceeds stringent performance requirements," says 2016 NAPA Chairman Kevin Kelly. "Earning a Quality in Construction Award shows a strong commitment to quality from a contractor who measures their project against industry best practices. In earning this Quality in Construction Award, S.T. Wooten Corp. has constructed a safe, quiet, smooth asphalt pavement."

S.T. Wooten Corp. won the award for repairs to runways 15L and 23R at the Marine Corps Air Station Cherry Point Airfield. The company milled the existing pavement to grade, used a notch-wedge system to shape and compact the mat edge, and employed a joint heater to build a smooth pavement across the runways joints. Using innovative techniques, S. T. Wooten produced a high-quality pavement that met all specifications. The finished runways will serve the Marine Corps Air Station Cherry Point for years to come.