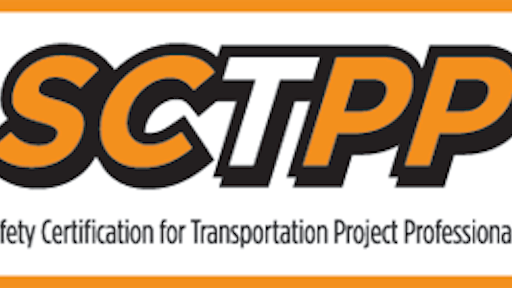 With  the annual "Construction Safety Week" underway, the American Road & Transportation Builders Association's (ARTBA) Foundation is challenging U.S. transportation contractors to enroll their workers in the Safety Certification for Transportation Project Professionals (SCTPP) program. The SCTPP was launched to help significantly reduce — or ideally eliminate — the 700 motorist and worker fatalities, and nearly 50,000 injuries that occur annually in and around U.S. transportation project sites.
Safety Week started in 2014, when more than 40 national and global construction firms which comprised the Construction Industry Safety Initiative (CISI) group and the Incident and Injury Free (IIF) CEO Forum joined forces with a single aim: to inspire everyone in the industry to be leaders in safety. Today, more than 80 construction firms across the U.S. and Canada participate in this important initiative. Some of ARTBA's leading contractor members are Safety Week supporters.  
The SCTPP program was established in late 2016 "to ensure the safety and well-being of construction workers, motorists, truck drivers, pedestrians and their families by making transportation project sites worldwide zero-incident zones." One of the unique benefits of the program is its broad reach. It is targeted at elevating safety awareness among non-safety professionals in the industry — planners, designers, owners, field supervisors and inspectors — who are in decision-making roles from project conception through completion. It aims to bring thousands of more "eyes" to the task of identifying and mitigating potential hazards for workers and motorists commonly found in transportation work zones, skills identified through the certification.
This is achieved by providing and encouraging an accredited certification program to the International Organization for Standardization and the International Electrotechnical Commission (ISO/IEC 17024) Conformity Assessment—General Requirements for Bodies Operating Certification of Persons as administered by the American National Standards Institute (ANSI). In May 2018, the SCTPP earned the "seal of approval" from the American National Standards Institute (ANSI), making it is the transportation construction industry's only internationally-accredited safety program.
Since its launch, more than 325 professionals from 74 companies and agencies in 37 states and Washington, D.C. have earned the SCTPP credential. Learn more about the eligibility requirements and how to certify your firm's key employees at www.puttingsafetyfirst.org.