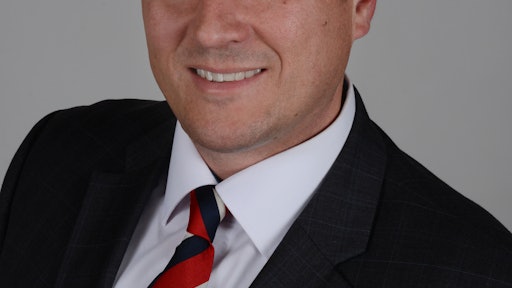 Dynapac North America LLC, a leading manufacturer of rollers for asphalt and soil applications, pavers and feeders, has named Jamie Roush Vice President of Sales for North America. Effective July 1, Roush will lead the sales efforts for the complete Dynapac product portfolio across all sales channels throughout the region.
Roush led Dynapac's aftermarket efforts post Fayat acquisition developing and implementing new policies and procedures creating a structured technical service training program, regionalizing customer service to provide a personal level of support to Dynapac partners, lead the project to establish the new parts distribution warehouse and launched the Dynapac's 24-Hour Parts Guarantee. 
"It's an exciting time at Dynapac," Roush said.  "I am looking forward to growing our business and being your partner on the road ahead." 
Roush earned a bachelor's degree in physics from Muskingum University in Ohio and attended Cleveland State University for graduate studies in mechanical engineering. 
"Jamie's leadership over the past few years has excelled Dynapac's aftermarket support and laid the groundwork for a successful transition to his successor," says Dynapac President Brian Bieller.  "His management style, strong technical background and business development skills will help our customers continue to grow their Dynapac business."