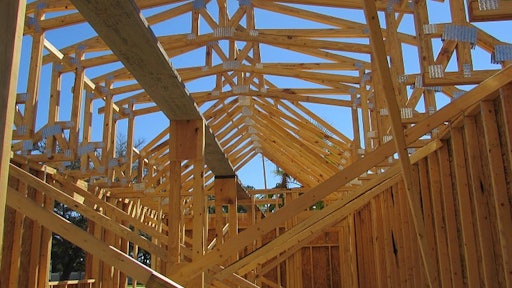 Are you optimistic about the year ahead? If so, you're in good company. According to a new survey1 released by the Associated General Contractors of America and Sage Construction and Real Estate, U.S. contractors are positive about prospects for work this year. Nearly 1,300 construction firms from 49 states took part in the survey. Close to 90% of them said they expect the overall construction market to either expand in 2017 or remain near 2016 levels.
Their optimism lines up with that of the experts from Dodge Data & Analytics who projected a 5% increase in construction starts in their 2017 Construction Outlook.2
Both organizations acknowledge uncertainty in today's economy. Yet each cites reasons for optimism ranging from steady job growth and a healthy commercial real estate market to stable energy prices and gradual hikes in interest rates.
So where will growth come from in 2017?
SINGLE FAMILY HOUSING is picking up steam. Although home mortgages are trending up, they remain at low levels, and access to mortgages continues to improve. At the same time, a better job market is easing anxiety among potential home buyers, and the oldest millennials, now approaching age 35, may be giving more thought to home ownership. It all adds up to higher demand for new homes. 
INSTITUTIONAL BUILDING has potential too, reflecting an uptick in the construction of new K-12 schools, convention centers, sports arenas and casinos. Health care facility construction, which had stalled prior to the US election, may pick up again as the fate of the Affordable Care Act is determined. And spending on public buildings—detention facilities, courthouses, police and fire stations and post offices—may increase slightly in 2017 after several years of decline.
COMMERCIAL BUILDING continues to rebound. Even though major retailers are shuttering brick and mortar facilities, store construction spending is expected to rise in 2017 as retailers renovate existing spaces. Warehouse construction spending should also remain fairly strong.
PUBLIC WORKS spending is expected to increase, despite mixed messages from US policymakers about infrastructure investment. Watch for new highway and bridge projects—funded nationally, locally and through public-private partnerships. Water, sewer and dam construction may take off in 2017 too, driven by environmental public works initiatives.
It's going to be an interesting year—one characterized by uncertainty and opportunity. How will you approach the next 12 months? Where will you look for work? And what steps are you taking now to make sure you win the business?
1https://www.agc.org/news/2017/01/10/seventy-three-percent-construction-firms-plan-expand-headcount-2017-contractors
2http://www.constructiondive.com/news/inside-the-dodge-2017-construction-outlook-commercial-and-residential-pred/428821/ http://www.constructiondive.com/news/inside-the-dodge-2017-construction-outlook-institutional-manufacturing-an/428823/