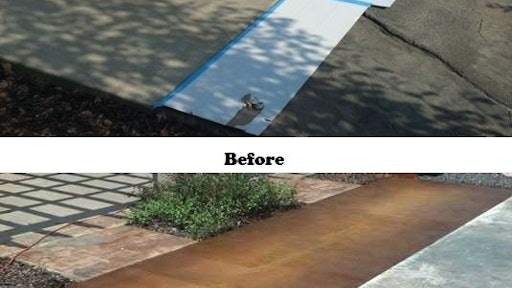 "Before and after" photos are a great marketing tool. They certainly live up to the old adage "a picture is worth a thousand words." If you're a decorative concrete contractor and you don't have "before and after" examples of your work in your portfolio, you're missing out on a chance to impress your potential clients.
Clemons Concrete Coatings certainly understands the importance of "before and after" photos. That's why it's asking contractors to send in their "before and after" project photos for projects on which they utilized a Clemons product. Clemons will then choose several sets of photos to use in their marketing materials. The owner of each photo set used will receive their choice of a free container of one of these Clemons products: Acid Stain, Super Color, Super Dye, Super Seal, or Supreme Seal.
Send your entries to eric@ccc-usa.com no later than Dec. 7, 2012. "After" photos should be finished project lifestyle shots, meaning staged and furnished, clean, and free of tools and clutter. Only digital photos will be accepted. And include a brief description of the project and products used. Good luck!
Companies in this article