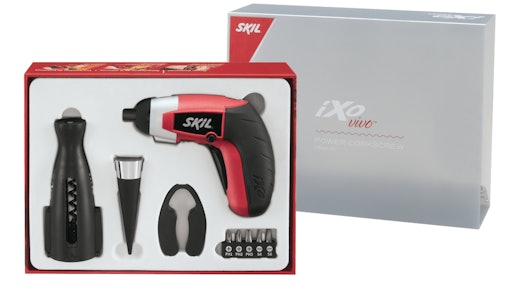 Coffee table book
Phaidon Press recently released its new photo book, Concrete. The hardcover, 244-page tome explores the architecture of concrete from ancient Rome to present day. Concrete and construction lovers alike will appreciate the unique buildings featured throughout the volume. You can purchase this book, along with several other picturesque concrete books worthy of any coffee table, at the ACI bookstore online.
Concrete terrarium
Concrete Cat, a concrete design house that specializes in wet-cast concrete countertops, furniture and the like, opened an online shop for its small, handmade goods. They sell concrete bookends, trivets, ashtrays and more. Their concrete terrarium will add a little low-maintenance greenery to anyone's office.
If you are looking for more small concrete art pieces, check out Etsy.com and type in the search term "concrete." You'll return a number of fun items like Lego-esque concrete building blocks, a concrete iPhone dock and plenty of concrete jewelry.
Power corkscrew
Finally, a legitimate excuse to bring a power tool to a dinner party. The iXO Vivo Power Corkscrew from Skil Power Tools combines a 4-volt, palm-size screwdriver with a corkscrew attachment. The duo will remove a cork from a wine bottle in under 10 seconds. Or use the screwdriver on its own for small fix-it projects around the house.
Watch a video of the iXO Vivo Power Corkscrew at work.
Features include a lithium ion battery that holds a charge up to 18 months, LED work light, battery fuel gauge, forward/reverse indicators, and ¼-inch hex bit holder. A great gift for the power tool fanatic, camper or kitchen gadget collector.
Construction chocolates
These handmade chocolates are shaped like construction vehicles – a great gift for the construction guru with a sweet tooth.
Technology protection
The construction site is a dangerous place for most smartphones and tablets. The lineup of cases from Otterbox will help protect jobsite technology from dust, water and drops.
Jobsite weather
You usually can't talk to a contractor for more than 2 minutes before they start talking about the weather. The Kestrel 4300 Construction Weather Tracker was designed especially for the concrete contractor. It measures and stores jobsite weather data beyond simple temperature, like relative humidity, wind speed and evaporation rate.
Touchscreen gloves
Your construction worker can stay warm and use his or her smartphone and tablet devices with touchscreen campatible gloves from Youngstown Glove Co.