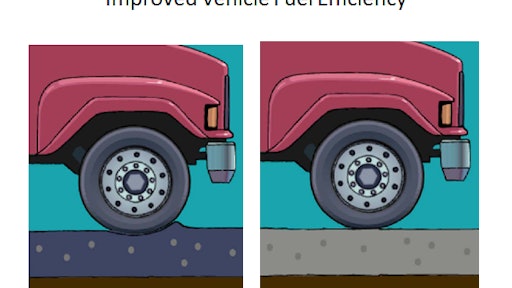 I recently attended a webinar sponsored by the National Ready Mixed Concrete Association (NRMCA), presented by NRMCA's Doug O'Neill. The webinar was titled "Effectively Communicating Sustainability," and its premise was simple: The concrete industry has a host of sustainable attributes to brag about, but it doesn't.
O'Neill's approach to encouraging the concrete industry to talk more about the ways concrete fits into sustainable design was practical and well within the capabilities of any concrete professional with a background in sales. While the webinar was targeted toward people in the ready mix industry, contractors and other concrete professionals could easily put the advice to practice in their own companies.
Here are three solid tips from O'Neill you should do if you're not doing them already:
Be prepared to talk about concrete and sustainability. Don't ramble off random statistics and sound bites. Instead, craft a message that you can use to open a conversation about sustainability. Prepare additional statements and facts that help you sustain an intelligent and educational conversation. And craft questions that will glean the information you want to learn.
Make an opportunity to talk about sustainability. If you are on a jobsite and a project engineer or designer is there too, grab the chance to talk to them. If it is a project where concrete was specified to attain sustainable attributes, ask them what other sustainable projects they are working on and how they are using concrete. If it's a project where concrete wasn't incorporated into sustainable features, talk to them about how concrete can contribute to a sustainable design on future projects.
Concrete is fascinating — make sure other people know. When someone asks you what you do for a living, your response might be "I sell concrete" or "I build with concrete." Those responses are boring. Put a spin on your answer that conveys pride and excitement for concrete, and opens the door to further conversation. Examples might include "I sell the world's most widely used construction material" or "I build with the world's most recycled material." 
Concrete sustainability resources
Of course, before you can talk about concrete's sustainable attributes, you need to know what they are. O'Neill suggests focusing on these six points. You can click on any one of them to find further educational resources on that aspect of concrete's sustainability.
You can read more about concrete and sustainability at the MIT Concrete Sustainability HUB, NRMCA and Portland Cement Association.
Companies in this article