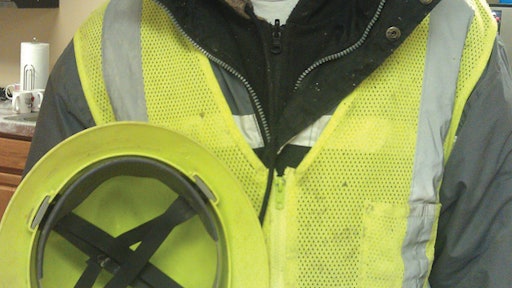 Over the last few years, contractors have shared with me a number of stories about the importance of safety. I've heard about large general contractors who require minimum EMRs and safety programs from their subcontractors before they will even consider a bid. Rising insurance costs have also been an inspiring factor for some contractors to enhance their safety programs because fewer accidents typically result in lower insurance premiums. Additionally, fewer accidents keeps workers healthy and working at their peak potential on the jobsite. But the prevailing reason why contractors are dedicated to safety is their employees. They want their workers to be safe on the job and want to see them go home at night.
Your company's safety message starts at the top. A leader who embraces safety will have a much easier time convincing others of its importance. Next you need to put the right people in place to carry out and enforce your safety policies. From there, foster a safety culture that trickles down to every worker in the company. You want safety to be a part of every worker's day — as important and necessary as "putting on their boots," as one contractor put it.
Contractors aren't the only ones in the construction industry talking about safety.
Manufacturers across the trades are including more safety features in their equipment. Some of this is due to tightening regulations, but a lot of it is in response to requests from the field — construction workers and construction business owners alike looking for safer and more ergonomic equipment that will reduce injuries on the job.
The staff at Concrete Contractor wants to see our readers make it home at night, safe and healthy. That's why we dedicated our February/March 2013 issue to safety. Let us know if you like our safety coverage and what safety topics you want to learn more about in the future. And most importantly, share with us your safety success stories and challenges.
You can find a host of safety-related articles, videos and products in the Safety section of ForConstructionPros.com.