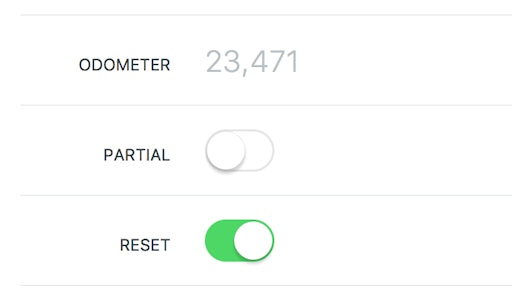 Mobile app: Fleetio Fuel
Developer: Rarestep
Cost: Free for Fleetio users
Available on: Apple and Android devices
Fleetio Fuel is a fuel tracking mobile app for fleets that lets drivers log fuel while at the pump and review fuel history for a vehicle from a mobile phone or tablet. Fleetio Fuel is designed to eliminate the need for paper fuel receipts.
Collect and review data such as cost per mile, miles per gallon, distance between fill-ups, price per gallon and more. With this information in hand, contractors can track fuel efficiency and possibly reduce costs and save money.
Construction contractors can use Fleetio Fuel to track rolling assets and equipment as well. Fleetio Fuel can break down and analyze heavy-duty equipment utilization using cost per hour metrics. 
App features:
Log fuel at the pump in seconds
Track efficiency with detailed fuel data
Automatically record location data for each fuel up
Snap photos of fuel receipts
Review full vehicle fuel history
Analyze fuel data on a per vehicle basis
Assign drivers to specific vehicles so they can enter accurate fuel records