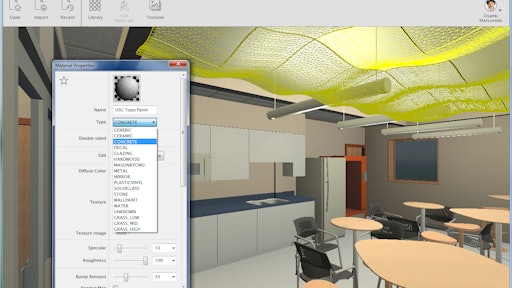 Mobile app: Revizto Viewer
Developer: Vizerra
Cost: Free
Available on: Apple and Android devices
Revizto Viewer is a real-time visual collaboration tool that turns BIM and CAD models into a navigable 3D environment. These scenes can then be shared through a cloud-based repository to help reduce errors and misunderstandings during a project's life cycle. The app uses video game and cloud technology to create "the best visual collaboration tool for AEC project teams."
[VIDEO] How to Use the Revizto BIM and CAD Viewer Mobile App
The Revizto Viewer app opens projects created in Revizto Editor and encourages easy collaboration with the integrated issue tracker.
The built-in issue tracking system allows users the ability to assign tasks to anyone in the group. It also generates regular reports. Users can attach images, photos and PDF files to the issue tracking system as well.
The app's visibility mode lets users make objects transparent in order to see what's behind them. Users can also turn categories on or off or view them in x-ray mode.
Revizto Viewer also allows users to view 2D and 3D sheets. Overlay a 2D sheet on top of a 3D sheet. Refer to a 2D map to define a certain position in a plan and with a click be transported to this spot in the 3D model.
App features:
Camera sharing feature creates a smooth 3D demo in real-time for online presentations
Click on an object to get detailed information
Ruler helps measure any distance in a scene
Save any spot in a scene as viewpoint for easy navigation and presentation purposes
Ability to view 2D sheets from Revit
Compatible with virtual reality platforms like Oculus
Schedule recurring exports per designed time and weekday
Import any PDF document into Revizto Viewer
Assign team members and track all changes per each version of the document