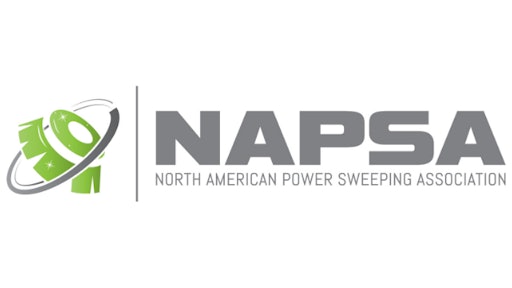 The North American Power Sweeping Association (NAPSA) has launched a new project for its Environmental Committee. Working in cooperation with the Federal Environmental Protection Agency's Wastewater Division, the committee has begun planning for a cooperative effort.
NAPSA Environmental Committee Chair, Jim Dodson of Mid-State Industrial Service had this to say: "We started this venture by looking into the EPA providing some training on wastewater handling. What we found on their website was a flurry of misinformation including outdated costs and equipment pricing. We met with the Wastewater Division representatives and much to our delight, they wanted our input. They were very receptive to our suggestions and were even surprised that recent changes had resulted in a reduction in municipal and highway sweeping. The volume of waste that is removed from a parking lot was also surprising to them."
The Environmental Committee has set a goal of attaining information and data that will help serve a dual purpose. The first is to educate the EPA and the second is to gather statistics that our industry might want to share for quality improvement. This data would not be used to determine pricing but rather to determine statistics such as average percent of cost. Sweepers could then utilize the data to determine if their cost centers are in line with the industry averages. Items that were out of parameters could be seen so that the sweeper could review this cost center.
The first step in this process was taken at National Pavement Expo, Feb. 17 in Memphis, TN. The Environmental Committee had invited attendance from any NAPSA member or non-member to participate in the development of this project. Participants met to discuss how to accomplish the goals set forth.
For more information on this project, the Environmental Committee or NAPSA, contact the NAPSA headquarters at (888) 757-0130, [email protected] or visit our website at www.powersweeping.org.
The North American Power Sweeping Association (NAPSA) is a nonprofit association made up of 300+ contract sweepers, service providers and sweeping equipment dealers, manufacturers and suppliers. NAPSA is dedicated to providing beneficial support to the membership and enhancing services to the sweeping industry.
NAPSA is committed to promoting and educating the power sweeping community while enhancing the environment. For more information on NAPSA membership, please visit www.powersweeping.org or call (888) 757-0130.