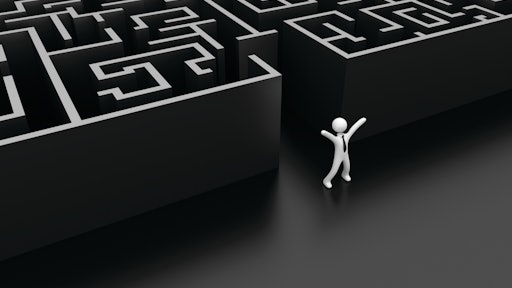 You have worked incredibly hard to build your business and make it successful. You have invested in the knowledge, skills, experience and opportunities that have come your way, and the end result is a profitable business with happy customers and honest, hard-working employees. So, what are your plans for the future?
All too often, successful businesses disappear when the founder does. This can be because of a sudden, unexpected catastrophe or simply because of a lack of succession planning. In either case, too few contractors focus upon their exit strategy until it is way too late. This means the value of their business is severely undermined by taxes or penalties, and what they leave behind is far less than what they hoped.
Smart succession planning is a long-term project, but the end result is well worth it. Let's look at some of the long-term goals you need to set and decisions you need to make and some of the issues that arise.
How will you be involved in your business in the future? In terms of your involvement in the business, sometimes the hardest part of succession planning is letting go. You have invested your life in growing the business, so it is often very difficult to simply walk away. How active you remain in the business may also depend upon what the business needs to maintain success. Your relationships with vendors, customers, subcontractors, and others are critical assets of the business, and you may need to stay involved until your successor can nurture those relationships.
How much money do you need to retire? For retirement planning purposes, you need to consider the income stream you need in the future and evaluate your current portfolio of investments. You might also look at long-term legacies for descendants and how those will be funded. All of this may affect whether you want to "cash out" completely, take a structured pay-out, remain an investor, "finance" the sale of the business, etc. These choices have important tax and financial consequences.
Who will run the business when you are gone? The goal-setting process may necessarily involve consideration of the future of others. In a family business, you will want to take into account the goals and future of key family members involved in the business. If you are "grooming" a family member to take over for you, that person's goals and expectations will clearly be a key factor in the decisions you make about long-term strategy.
You will also want to consider the impact of your departure upon key managers and employees and what their goals for the future might be. It is always a good idea to involve partners, managers and key employees in the succession planning process so that no one is surprised by your withdrawal from the business or how that changes the business and its operations.
What legacy do you want to leave behind? In addition to your personal goals and consideration of the goals of others in your business, you will need to think of the business itself. If you plan to sell the business and walk away, management succession may be unimportant to you and the concern of the future owner, but for most small business owners, who runs the company going forward is a very important concern. Most founders care deeply about the future of employees, customers, the company's goodwill, the owner's name, and especially family members still involved in the business.
Next, you will need to assess the skills of your current management team to ensure they are capable of assuming control. If not, consider what training they need. If you plan to bring in an outside successor, you will want to prepare your current managers and employees for the transition. You will still need to assess the successor's skill set, so that you can prepare and train the successor as necessary and involve existing managers in that process as well.
Once you have identified your personal and business goals, make a list summarizing your financial objectives, future ownership/structure of the business, chosen successor and key managers, your future involvement, and any special considerations. This list will be invaluable to the experts you will need to consult to implement a succession plan.
Our next column will look at different legal and financial strategies to transfer the business to a successor.