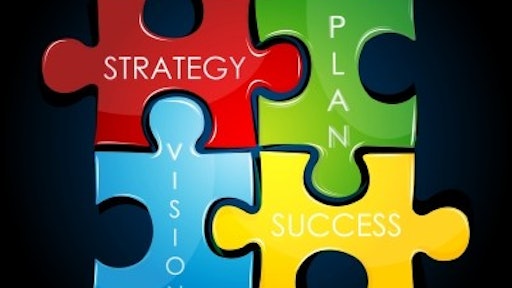 freedigitalphotos.net
Ever wonder why only a very small number of companies continue to grow while most eventually get stuck at the same level year after year? What is a common thread these 'Best In Class' companies have the other 95% don't? Is it their founder, management team, people, strategies, systems, financial management, investments, marketing, or operations? The answer is 'Yes!" All of these, and more. The 'more' is the ability of top companies to focus on and identify what works, what doesn't, opportunities for growth, and then strategically decide the best path to get where they want to go. And create a written action plan to implement these strategic actions.
These top companies take time to sit down to develop and update their Strategic BIZ-Plan every year. The preferred format is to get their management team out of the office for an uninterrupted one or two day retreat facilitated by a professional strategic plan facilitator or business coach. The end result is a formalized written plan that offers a roadmap for the upcoming one to three years complete with goals, targets, strategies, accountable managers, and deadlines for completion of each strategy. Additionally, on a monthly and quarterly basis, management teams will have a blueprint to follow and update as each strategy is worked on, implemented, accomplished and completed. To get started with your strategic planning process, consider these steps to success.

Strategic BIZ-Planning rules



First and foremost, the management team must be able to share their ideas and comments in an open and non-judgmental forum. Everyone must be treated equal, and no ideas are to be considered stupid or inappropriate. The key is to encourage the maximum sharing and collaboration of thoughts and opinions. When the business owner tries to facilitate these sessions, managers and key employees tend to hold back their true thoughts, feelings and suggestions. This is why investing in a neutral facilitator will provide the biggest return on your time and money.
Too often weak leaders postpone making strategic decisions until later or never as they hope things get better or they avoid conflict. The strategic planning retreat is the perfect time to get a consensus on new strategies, changes, tough decisive actions, and directions. The team should be allowed to provide lots of input on where the company should go, and the leader must then call the final shot for all to follow and get onboard with. After the session, every team member must follow the decisions and do everything possible to make the updated strategic direction become a reality without complaints or compromise.

Why are you in business?



Before you can begin the strategic planning process, the business owners and stockholders must answer the question: 'What is the purpose for our business?' Your business purpose is to give the owners what they want. Some owners are satisfied with staying small, making little or no profit, not rocking the boat, avoiding changes, keeping poor performers, or don't want to take on additional risk in order to grow. In a publicly traded company, owners want their stock to grow in value and the company to make a high return on investment by adding new customers, attacking new markets, developing new strategic alliances, or purchasing new businesses. Determining what the owners want is the first step to building a business plan. Why are you in business and what do you want?

Where do you want to go?



Thinking about the big things the owners want to accomplish over the next three to five years comes next in the process. Think about products, services, size, number of locations, projects, customers, revenue, sales, growth, risk, investment, profits, distributions, equity, organizational structure, market area, management team, leadership, employees, overhead, operations, equipment, stock ownership, and the owner's role.

What are your key success factors?
Next make a list of the important things, key tasks, factors and milestones your company must excel at (or do better than they are currently doing), in order to succeed and achieve the business's purpose. Don't forget to include: profitability, people, costs, productivity, efficiency, systems, customer satisfaction, scheduling, equipment resources, market share, adapting to a changing business environment, cost estimating, pricing, competitiveness, image, marketing, business development, sales, safety, and pro-active planning.

What assumptions must you make?



In order to build a five year plan, you must make several assumptions about the future of your marketplace, the economy and the opportunity to do business in your area. Some things to consider might include: the economy, customers, competition, potential revenue, customer selection criteria, pricing trends, changes in contract methods, key personnel, qualified workforce, financial conditions, technology, or any other changes you want to anticipate or plan for.

What's your mission?



Your mission statement is a concise sentence or short paragraph which clearly outlines why you are in business, what you do best, your ideal customers, products and services, and how you do business. An example of a simple but effective mission statement: 'The mission of Hardhat Construction Company is to be the leader in private healthcare construction in our County by providing superior workmanship using quality methods, equipment, materials and well-trained employees in an ethical, safe, efficient, competitive, and profitable manner."

Where are you today?
Next list out and identify how you currently do business including the type of projects, services, products, customers, contracts, contract sizes, profitability, market area, management, operations, organizational structure, chain of command, operations, equipment, and systems you use and operate with.

Does your business work?



By making a list of what works well in your company, you'll be able to focus on what needs improvement in order to grow and profit. List out your internal strengths and areas of excellence. Then write out all the areas in your company that are not working, can be improved, are challenging, or impede progress to hit your goals. These can include things you should or need to change, internal issues, or weaknesses.

What are your threats or opportunities?



As you build your Strategic BIZ-Plan, take an objective look at the external treats or challenges that currently face your progress, or new challenges you might anticipate in the future. These could include inflation, a recession, tougher regulations, or additional competition entering your marketplace. Also look into the future to identify new exterior or outside business opportunities, additional revenue sources, or new services you could provide which are appearing on the horizon your company hasn't pursued or entertained to date. Explore what else your company could do with its' resources, people, connections and market.

Do you have written goals and strategies?
The ultimate reason to invest in strategic planning is to develop and write out goals and strategies to make your company become successful. In other words: how you get from where you are now to where you want to go. The best way to set strategic business goals is look at your strengths and weaknesses, and match them to threats and opportunities.

First develop defensive goals by correcting your current internal weaknesses to counter external challenges. For example, implement a cutting-edge technology program to push against the requirements of customers demanding more and more information and communication. Next set goals to exploit your strengths to seize the new and exciting outside business opportunities appearing on the horizon. For example, match your strong business development program and loyal customers to increase your service business division in a customer driven and increasingly competitive market. And of course, complete your goals setting session by looking at your weaknesses to develop targets and strategies to improve your company including: sales, marketing, systems, operations, production, management, employees, training, safety, accounting, finance, technology, and investments.

Will you make it happen?
The most important part of the strategic planning process is achieving the goals you want to accomplish. Prioritize the goals, assign a responsible key manager to captain each goal, and set a deadline for implementation and completion of each goal. Encourage the captains to pick their team members from managers and employees who will help them develop action plans and implementation strategy. Finally, select a regular monthly company strategic planning meeting date to review the progress on each goal.

Get a huge return on your Strategic BIZ-Planning investment and become the best in your class by staying focused on the big picture, making your captains accountable and working together as a team to get your business to work the way you want it to.

George Hedley CSP CPBC is a certified professional construction BIZCOACH and popular industry speaker. He helps contractors grow, make more profit, build management teams, improve field productivity, and get their businesses to work for them.  He is the best-selling author of "Get Your Construction Business To Always Make A Profit!" available on Amazon.com.  E-mail GH@HardhatPresentations.com to sign-up for his free e-newsletter, start a personalized BIZCOACH program, attend a 2 day BIZ-BUILDER Boot Camp, or get a discount at www.HardhatBIZSCHOOL.com online university for contractors. Visit www.HardhatPresentations.com for more information.