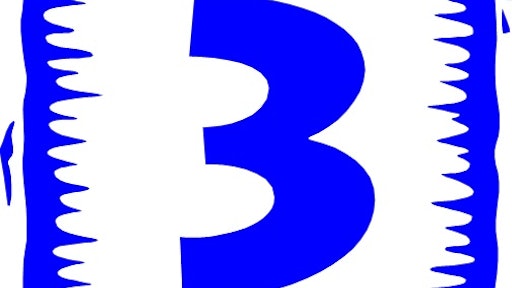 Most commercial construction companies deal with lien waivers in some form. General contractors must request, collect, and track lien waivers from everyone below them on a project. (And when we say "below them," we're not talking about just the subcontractors. We mean everyone working on the project including sub-subs, material suppliers...everyone.)
Subcontractors and other project participants must figure out which type of lien waiver is the correct one to send and then send that signed lien waiver to the paying party in order to get paid. Not surprisingly, managing lien waivers is an almost universal pain point for just about everyone in the commercial construction business.

However, while the pain might be universally felt across the industry, it's the subcontractors and other lower-tiered companies on a project that potentially have the most to lose by mismanaging the lien waiver process.
Lien waivers waive a significant right
The most significant financial risk for a subcontractor or supplier on a project is not getting paid. That's why mechanics liens were invented in the first place — to ensure that contractors were protected on their projects and their payments were secured by giving them an interest in the developed property itself. Today, mechanics liens are available to construction companies in all 50 states and are an essential part of the construction payment process.
And that's why lien waivers are such important documents. Not because they are so commonly used but because a signed lien waiver essentially represents saying "goodbye" to a significant legal right - the right to file a mechanics lien in the event that you have trouble getting paid on the project. That's a right that a construction company probably doesn't want to give up too easily.

However, the routine nature and near ubiquitous use of lien waivers on construction projects means that it's very easy to make a mistake when exchanging lien waivers on a project, and a lien waiver mistake can be very costly.
Three common lien waiver mistakes
Here are a few of the more common lien waiver mistakes made by subcontractors and suppliers in the construction industry, along with a few tips on how to avoid them.
1. Unconditional vs. Conditional Lien Waivers
One of the most important things to do before signing a waiver (or requesting somebody sign a waiver) is to determine the waiver type, and make sure that the type matches the payment situation. There are four basic types of lien waivers, and it's imperative that you use the correct one.
Progress/Partial Unconditional

Final Unconditional

Progress/Partial Conditional

Final Conditional
Unconditional waivers are for use after the signing party has been paid, and conditional waivers are for use upon a promise of payment, or in other words, before the signing party has been paid. Even more to the point: you don't want to use an unconditional waiver before you've been paid!
2. Using the wrong waiver form
While lien waivers are used in all 50 states nationwide, there are 12 states that regulate the waiver form itself. If you're in one of these 12 states, there is a mandatory waiver form that must be used:
Arizona

California

Florida*

Georgia

Massachusetts

Michigan

Mississippi

Missouri

Nevada

Texas

Utah

Wyoming
*Florida does not require that parties use the statutory lien waiver, but it offers the waiver as a safe option, and seems to prohibit parties from requiring a non-statutory form.
3. A waiver that's more than just a waiver
As we mentioned at the start of this article, exchanging lien waivers is such a routine occurrence on construction projects that it's often done without much thought or scrutiny. However, since a signed lien waiver has such a significant legal impact (specially, the waiving of a mechanics lien right), before a lien waiver is signed it should be read closely, just like any other important legal document. Be on the lookout for lien waiver documents with language that waives the right to recover amounts that are earned but not yet due, such as withheld retainage or pending change orders.
Also, be on the lookout for lien waiver language that adds additional responsibilities on the signing party. This could include additional duties that were not part of the original project contract, or adding a personal attestation clause which means that the signer of the lien waiver could be personally liable for the contents of the lien waiver document.
Even though signing and exchanging lien waivers takes place every single day in the construction industry, that doesn't mean that it should be taken lightly. Just like any legal document, you should read a lien waiver very closely and carefully before signing it. If you don't, you could be giving away (or taking on) more than you initially bargained for.
Peter Menge is zlien's Content Manager. He works to create useful content that makes the mechanics lien and construction payment process simple, easy, and fair for everyone in the construction industry.