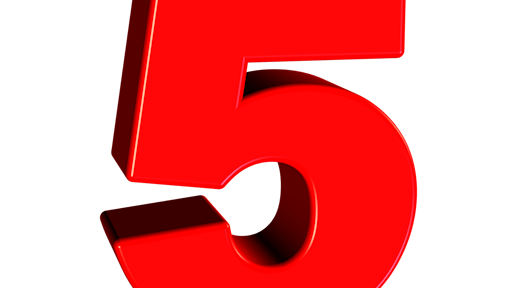 Office managers, accounting managers and others hard at work "back at the office" for construction companies have many different tasks and responsibilities that they have to mange. In addition to managing the company's finances, these same people have to manage all the paper — the literal documents —  that are an essential part of the payment process. These documents include incoming notices and invoices/pay apps, outgoing payments and the exchanging of lien waivers.
What Do You Need to Know About Construction Lien Waivers?
It's no surprise then, that many construction companies (but especially general contractors) find that requesting, collecting and tracking lien waivers can be a headache. Technology can help this process become less manual and ensure that all parties are fairly paid, avoid double payment on projects and reduce the exposure of risk so that a project's deadlines are met.
Below are some tips that can help:
1. Minimize your paper trail for efficiency
Over the last several years, project management in the construction industry has become increasingly digitized. While this started with bid documents, drawings and other documents generally used in the field, this trend is making its way to the documents used in the payment process.
Because lien waivers must be exchanged, this class of document stands to gain the most efficiency by going digital. This is a simple calculation — it's much easier and faster — to email something than it is to send it by snail mail. Digital signatures cut down on the time it takes to print out a hard copy, sign it, then scan it and send it back. And it is much easier to track digital documents and keep them organized compared to paper hard copies (more on that in the next section).
2. Track release statuses
By utilizing technology to track lien waiver statuses, office managers can automate a lot of the processes and eliminate the guesswork in the waiver exchange process. This process can work for both lower-tiered parties as well as those parties that may be managing the project. Additionally, a solution that tells the status of a waiver can help prioritize who the accounts payable department should pay first.
3. Ask your subs to send conditional waivers with every invoice/pay app
This is a simple tip that is easy to put into practice and it saves a ton of time. It's silly for your customer to send an invoice, wait for you to receive it, then wait some more for you to request a lien waiver, when they could just send them both at the same time. Ask your customers to do this, and especially to do it electronically.
And for the subs reading this, don't wait for the GC to request a lien waiver from you. Go ahead and proactively send a conditional lien waiver with every invoice/pay app, and let them know you're doing this. Cutting down the time spent waiting for waivers to be exchanged can dramatically speed up the time it takes to get paid.
3 Dangers of Lien Waivers for Subcontractors
4. Upload and attach relevant project documents
It's a good idea to attach relevant documents to the waiver request whether this is a pay application or an invoice so that the receiving party knows what project the waiver is for, the amount to pay and when to send payment. By electronically forwarding this request, then each party can have a record of the document that can be stored on a cloud-based server, in-house or printed for wet signatures or notarization if necessary. Additionally, this timeline of events can be associated with the larger project itself. Where any notices where filed or sent at the beginning or along the way before payment was made or if this is a progress or partial payment, then both parties will know that there should be another payment issued based on the final waiving of lien rights.

5. Designate a waiver expert behind the scenes
Even though a construction company may implement software to reduce some manual effort, it's a good idea to designate a specific user to take ownership of the lien waiver process and understand the technology behind exchanging lien waivers electronically. In smaller offices, an office manager may be juggling multiple tasks (HR, accounting, bids) in addition to lien compliance. In more advanced offices, an Accounts Payable manager dealing with paying out suppliers or other contractors may be designated in the department handling requests. Either way, by training a particular person on the process, a company can ensure expertise and success when dealing with other parties on a project.
Overall, technology is meant to strengthen the relationship between parties on a project no matter the contract value or length. By using technology, construction companies can stay ahead of payment issues, provide visibility to other participants and ensure future jobs will be successful.
Paul Dean is Sales Operations Lead at zlien.