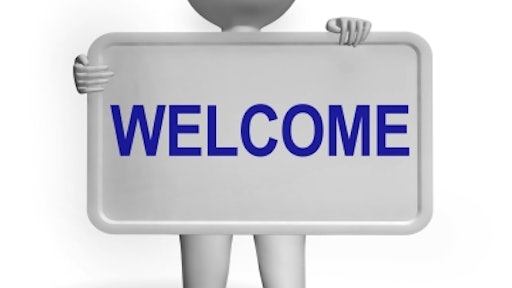 freedigitalphotos.net
If you get a job at Henkels & McCoy's Pipeline Division, you can expect to go through an onboarding process of six months or longer. You'll likely meet the majority of the company's executive management staff, have one-on-one time with colleagues at all levels and gain a full understanding of the company's history.
That's because Gil Gilbert, CEM, CASS, fleet director for Henkels & McCoy's Pipeline Division, understands that onboarding a new employee isn't just the responsibility of the HR team. Gilbert crafts a comprehensive onboarding agenda for his new hires involving their coworkers and executives, to introduce them to their roles, their teams and the broader culture of the organization.

While HR is generally responsible for the orientation of a new hire, a strong onboarding process should take longer than one month and be a joint effort by HR, a new employee's manager, senior leadership and the new employee's colleagues.
Here's how to develop an onboarding process that involves everyone it should.

Why onboarding is a team effort
The first weeks and months after an employee joins a company are critical. This period can determine whether an employee will be successful at an organization — or whether they'll leave prematurely. On average, companies lose 17% of new employees during the first three months.

Low employee retention affects every department, not just HR. That's why onboarding requires the active engagement of employees throughout the organization. At the very least, onboarding should involve IT, senior leadership and the new employee's direct manager and team members, in addition to HR. It's also a good idea to include your product or sales team. Even if a new employee is working in an operational department like finance, they will benefit from understanding the core work your organization does and how they fit into the big picture.
Onboarding helps shepherd new employees through the critical time when they are most likely to leave. It sets them up for success. Employees that go through onboarding programs are more likely to successfully assimilate into the company culture. A structured onboarding program can make new hires more productive and more engaged over the long term, which benefits the team as a whole.

You may even discover that your current employees enjoy being involved in onboarding. They may find it rewarding to pass on their knowledge and contribute to the growth of a colleague, whether by serving as a mentor or providing training related to their area of expertise. Asking an employee to mentor a new hire or train them on company processes is a great way to make that employee feel valued and respected at the company; while also giving the new hire an instant connection at work.
In fact, research shows that helping others can increase happiness and reduce stress. So involving employees in onboarding will not only help new employees get oriented to their new workplace — it can also make existing employees happier.

How to get others involved
While other departments should be involved in employee onboarding, they generally need HR's help in understanding and fulfilling their role. Make it easy for others to participate in onboarding by following these steps.

Engage senior leadership
Start by engaging your senior leadership team. They can get involved with employee onboarding in many different ways, from having lunch with new employees, to briefing them on the organization's strategic plan, to mentoring new employees.

Gil Gilbert makes it a priority to introduce entry-level employees to as many executives as possible because most of the executives at his company began at level-one positions and worked their way up to management. This highlights the company's investment in employee development and learning and their commitment to promoting and hiring from within.
The details of how senior leadership is involved may vary; what's more important is that they are involved. This not only helps new employees feel connected to people at all levels of the organization but it's important for leaders to set an example and demonstrate to other team members that onboarding a new hire is a priority for everyone.

Automate their involvement
There is a lot to get done during a new hire's first months, and their managers, coworkers and colleagues must continue to manage their own workloads while helping to onboard the new team member. To help all employees keep track of their roles in the onboarding process, find ways to automate aspects of your onboarding process with technology.

The direct managers of new employees have perhaps the greatest responsibility when it comes to onboarding. You can make their jobs easier by sending automated reminders. On the Sunday before a new hire starts, you may send that person's manager a simple checklist to remind them of the tasks they must complete in their new employee's first week.
Consider setting up a structured schedule for every new hire's first two weeks that involves time to do orientation paperwork, training sessions and a list of key team members they should meet with. Send mentors a list of suggestions for making their mentees feel welcome. You may even automate the process for requesting feedback from new hires by scheduling an email to be sent at their 30- or 60-day mark with a quick survey about their experience so far.

Give employees time and resources to get involved
For employees to get the most out of onboarding, other employees must be given the time and resources they need to participate in the process.

If your company uses a mentorship program, be mindful of the time required for an existing employee to be a good mentor. Employees who act as mentors will likely lose some of their personal output during their mentee's first few weeks. To encourage a culture of mentorship at your company, don't expect employees to add mentoring duties on top of their existing responsibilities — rather, accommodate time for training sessions, one-on-one meetings and other mentoring duties into their workload.
When HR and management is willing to adjust expectations for the productivity of each team member during a new hire's first week, employees are more likely to feel supported in taking the time to prioritize mentoring and welcoming their new coworker. This helps solidify and showcase your entire company's dedication to setting up new team members for success. As you ask employees to get involved in onboarding, give them the time and resources they need to fully commit.
Encourage new employees to take charge of their onboarding
When it comes to getting managers involved in an employee's onboarding, the biggest push may come from the employee herself.

Interestingly, research shows that new employees who are proactive about their own onboarding receive more attention and support from managers. This creates a positive feedback cycle, where employees actively reach out for support from others, and then as a result receive even more support from their managers.
Encourage new employees to actively seek information about their role and to make connections with new colleagues. You might even set up a digital communication channel for this where new hires can go to ask questions and get guidance from peers.

You may encourage them to conduct informational interviews with other employees in their department and those at a similar level in other departments. By conducting these interviews, new employees will connect with their colleagues and get a broader understanding of how the entire organization works
Questions new employees can ask as part of these interviews include:

What is your role? How does your work affect my department/role and vice versa?

What do you think is important for me to understand about working at this company?




How can we best communicate to work well together?

Who else do you think I should talk with? Can you connect me to them?
Share the load. Take onboarding off your HR team's shoulders and involve the rest of the organization in getting your new employees up to speed. Your new employees will thank you — and the others involved in the onboarding process probably will, too.

Chris Lennon is vice president of product management at BirdDogHR. Chris is an active participant in the talent management community bringing over 18 years of experience to BirdDogHR. He has presented at numerous industry events and has been quoted as an industry expert in leading publications like TLNT, SHRM, CEOWORLD Magazine, and more.