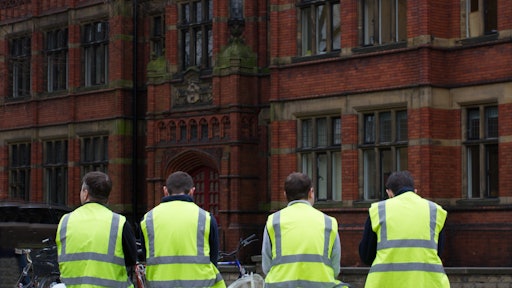 @teamjackson - adobe.stock.com
Recently, HP Inc. shared its results from its new survey. The results will shed insight on the industry and where there is room for improvement. HP also shared its new product that may be able to help.
According to the press release:
HP Inc. has unveiled findings from its first "State of Construction Productivity" survey, revealing a lack of progress in terms of improving construction's sluggish productivity levels. While labor productivity in manufacturing, a similar sector, has grown an average 3.6% a year over the past two decades, construction has lagged with a mere 1% increase over the same period, according to McKinsey.
The HP survey—which canvased the opinions of construction workers and decision makers from the U.S., U.K., and Germany—found that 60% of respondents agreed techniques and processes have changed little in the last 20-30 years.
"There is a clear acceptance within the industry that a problem exists, with less than 1% of workers believing the sector has no issue with productivity," said Xavi Juarez, director at HP Construction Services. "For survey respondents to have seen little improvement in productivity across their careers is remarkable, considering the advances in technology during this time. A greater focus on harnessing tech and automating certain tasks is surely key to helping construction meaningfully improve productivity levels."
Tech Remains Under Utilized
Respondents agreed that technology has an integral role to play, with 71% seeing it as being able to solve the productivity puzzle. Remarkably, though, new innovations are not being prioritized, perhaps explaining the industry's lack of progress:
Only 3% of CIOs said productivity-boosting technology had been introduced on-site in the last 12 months

75% of all respondents have seen no such technology deployed on-site over the past year

79% estimated that less than a fifth of their annual budget is invested into on-site tech

A significant 25% say their employer is not open to new technology
Respondents believe raising productivity levels can help the industry overcome various key issues, including:
64% - improve housing shortages

67% - alleviate project delays

66% - help attract the next generation of talent

71% - reduce criticism of projects in the public eye
Unproductive Layout Techniques a Liability for Firms
On average, impacted construction employees saw delays of over 15 days caused by layout (or setting-out) errors, with some (5%) enduring interruptions as long as three months. The cost of these reworks amount to 9.4% of the total project budget on average and a fraction under a fifth (19%) of the project's profit margin.
Mistakes aren't the only issue facing layout teams. Almost nine in ten (88%) of those surveyed have had challenges staffing layout tasks – a combination of both a lack of skills and a shortage of labor. Meanwhile, 70% are concerned about the potential for injury caused by manual layout techniques.
The results suggest that technology is seen as the answer, with 67% saying layout methods should have evolved further (as high as 74% in Germany), and 66% wanting layout tasks automated (rising to 78% amongst U.S. respondents).