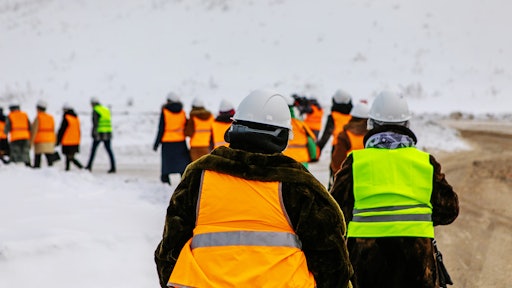 @Dimitry - adobe.stock.com
For National Fire Safety Month, the National Electrical Manufacturers Association (NEMA) released a guide for protecting yourself and your family from electrical fires during the upcoming cold season.
According to the company:
Electrical fires occur in homes more in winter than any other season. The National Fire Protection Association reports that more than half of the 45,000 annual electrical fires occur between December and February. The causes of electrical fires can range from damaged wiring, lighting equipment, and space heaters, to washer and dryer fans and outdoor and indoor holiday decorations. The falling leaves of October are yet another reminder that as we turn our attention toward spending more time indoors with family and friends, we need to pay extra attention to keeping our homes safe from fires.
"As firefighters and emergency responders, we have the great responsibility of not only helping to educate the public about the dangers of electrical house fires but also about how to proactively prevent them before they start," said Fire Chief John S. Butler, Fairfax County (VA) Fire and Rescue Department and International Association of Fire Chiefs president. "When we collaborate alongside our community, we can reduce injuries, save lives and prevent property loss. Keeping a home safe from fire takes everyone working together."
Tips for Preventing Fires
Electrical fire experts offer a few simple ways to prevent house fires:
Be mindful of supplemental electrical needs: Keep portable generators outside, away from windows, and as far away from the home as possible. Extension cords should only be used temporarily and be sure to check cords regularly for damage. Have an electrician install additional wall outlets where you need them.
Use appliances properly: Follow the manufacturer's instructions on where and how to use appliances. Remember to unplug all appliances when not in use. Make sure small kitchen appliances are unplugged and allowed to cool before cleaning.
Don't overload circuits: Plug only one heat-producing appliance (like a space heater) into an electrical outlet at a time.
Keep home electrical systems up to date: Make sure your home follows all current National Electrical Code requirements for new construction and renovation including use of arc fault circuit interrupters (AFCIs) to prevent electrical fires.
Use of AFCIs
AFCIs were created in the 1990s as a direct response to damaged wiring systems that caused thousands of residential fires. In 1999, AFCIs became a National Electrical Code requirement. Today, AFCI breakers provide families with a high level of protection by stopping hazardous arcing conditions before an electrical fire can start.
"Embracing innovations like AFCIs is essential in safeguarding our families and preventing an electrical fire from happening to our homes," said Ashley Bryant Kees, senior product manager, Electronic Circuit Breakers, at Siemens and member of the National Electrical Manufacturers Association LVDE AFCI Task Force. "Proven technologies like these will help protect families, firefighters and communities everywhere during the holidays and beyond."
A downloadable infographic of the tips is available here.