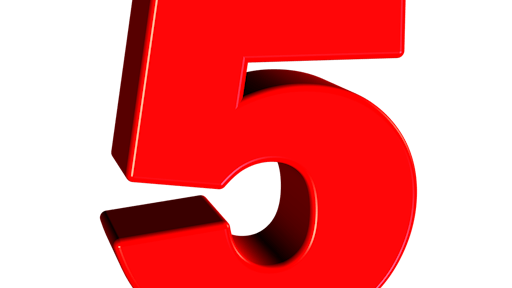 In a related article, we examined four "communication musts" that are essential to improving your crews' effectiveness on the jobsite. Communication must be:
Timely
Accurate
Consistent
Easy to Understand
Without those elements your efforts at communicating will be ineffective and will severely hamper the productivity and quality of your crews.
But here's some help. Incorporating these communication tools into your construction operation will have an immediate and noticeable impact on crew performance — and your bottom line.
Crew huddles (a.m. & p.m.)

This requires a three- to five-minute meeting at the very beginning (a.m.) of the work day. Whether you gather at the office, yard or jobsite, take the first few minutes of each morning to remind, refocus and set out tasks, production goals, schedule meetings, etc., that the crew needs to be aware of. Similarly, the last few minutes of each day (p.m.) should also involve a "huddle" to conclude, summarize, highlight needs and "stage" the jobsite for the next day.
"White Board Talk"

Placed inside a jobsite trailer or next to a truck or tool "gang-box," use a white board or flip chart that lists everything that needs to be accomplished for the day's production. This is a great place to conduct that "a.m. huddle" and not a bad place to end the day with the "p.m. huddle." Keep a marker on a string attached to the board/flip chart and encourage crew members to strike a line through those items on the list that they have completed. You'll find your crews sending individuals up quickly when they have completed assigned work. This is a great visual motivator — it provides nonverbal accountability — and while it speaks silently it also speaks powerfully. Just watch production improve.
Next week "look ahead" (NWLA)
Still amazes me how few field crews consistently use some form of a one to three week "Look Ahead"; yet those who do seem to hit more of their needed numbers. The NWLA is simply a great communication tool designed to set out daily areas of focused work, line out the needed manpower and resource needs, and insure that any contact information for updates or previews need to be made, to whom, and when. Set out on a Friday or Saturday for the "next week," this document should be in the hands of every leader who is engaged with or supportive of a crew of workers. When more sets of eyes are viewing the same schedule, there is greater accuracy of information that is both timely and consistent.
Daily/quarterly updates…when needed
Depending on the maturity and performance level of a field crew, it might be worthwhile that your superintendent, PM, or owner has a quick verbal update on site with the crew leader. If the project is difficult, highly visible or has already received some scrutiny or challenges, it might actually be quite comforting to the field leaders to have this update about every two or three hours of work. Look, if a project is pushing your company and this work crew to some incredibly high and new pressure points, doesn't it make sense to stay in touch with more consistency? This simply strengthens communication, confidence, quality and profitability.
"Text" updates

Ok, I'm caving in to the swift advantages of the smartphones. Like most leaders in construction, it scares me to death to think of all workers texting their wives and friends, checking on sports scores and a whole host of other things I really don't want to know about. But, I must confess, texting is now a force to be reckoned with.
If you have younger field leaders engaged with your projects at all levels of leadership, there is a very good chance that they can text faster than you can find the correct phone number to call and to call it! Perhaps by combining a little of the Daily-Quarterly Updates with your company's smartphones, you'll find your communication improving with those same field leaders by integrating texting. It's not original, but it is fast!
Field communication certainly reflects every other change that construction has experienced over the years. Try the tips and tools presented in this article and see the improvement your field communication will realize.
Lolw/urfeldspek
(Translation: Lots of luck with your field speak)