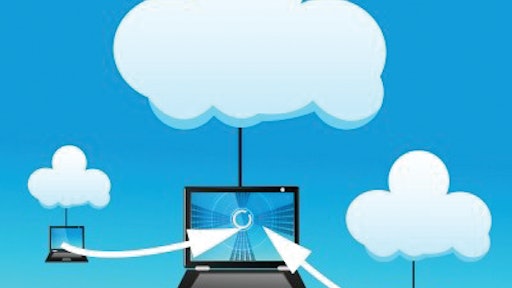 This article was written exclusively for ForConstructionPros by small business loan provider Balboa Capital.
Using cloud software was once reserved for the larger construction corporations, but because of its affordability construction businesses of all sizes can now utilize the advantages that cloud computing offers. Getting started in the cloud can be more affordable then building an in-house server and leaves the IT maintenance to the technology provider.
Infographic: Moving Your Business to the Cloud
Cloud software presents construction companies with new ways to improve business. With cloud software, also known as open-source software, you have 24/7 access to business files that can be viewed from your computer, tablet and smart phone. There are many benefits of moving your construction company to the cloud including simplifying day-to-day operations, greater convenience and mobility, and the security and affordability that cloud software has to offer.
Ten Benefits of Using Cloud-Based Solutions
Simplify your operations
As a construction business owner, it's not just a hardhat you're wearing on the job. There are many hats you're required to wear for day-to-day operations. By using cloud-based software, functions such as payroll, invoices, reports and billing can be simplified and organized in one place. Financial numbers and documents are secured and easy to access, which allows you more time to manage your business. You also have the capability to monitor and manage what your employees are working on to ensure its quality. Additionally, there are many customized applications you can add to the cloud to suit your specific business needs.
Frequently Asked Questions About Cloud-Based Applications
Mobility and convenience
Cloud software offers the ultimate in convenience. Whether you are on a construction site, traveling or in the comfort of your own home, it provides instant accessibility to important files and information. This kind of flexibility helps you stay competitive because everything you need is readily available at all times, thereby eliminating any downtime and ensuring optimum efficiency. Your management team and employees can also access files wherever and whenever they need to. This type of convenience offers an on-demand solution for construction companies that are required to be mobile and on the go at any given moment.
Five Opportunities the Cloud Can Create for Your Business
Security and affordability
With cloud software, you don't have to worry about your important data being compromised. The cloud has leading-edge encryption technology that keeps business files and information safe and private. Most cloud providers update frequently to ensure that everything is backed up and working properly.
The costs involved in the cloud remain the same on a monthly basis, with no extra IT services and/or maintenance fees. There are many cloud software providers out there, so do your research and pick one that offers the best program(s) and pricing for your construction company's needs.