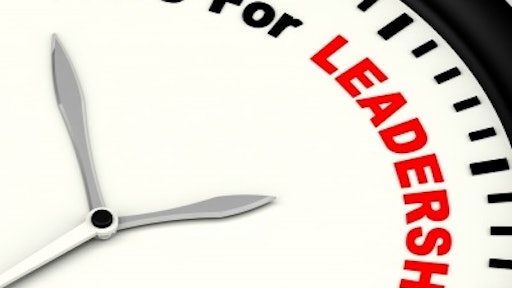 Does it often seem like you can't get your key employees to accept more responsibility? You try to get your people to take on more accountability, but they keep asking you to help make every decision for them. And when you tell them to make a decision, they never seem to get it right! Now what?
Years ago, as a progressive leader of a successful growing construction company, I wanted my key project managers and superintendents to accept more responsibility and make more decisions on their own without having to check with me first. As a result, I decided to delegate as much of the work to them as possible including writing subcontracts, ordering materials, signing contracts and approving change order requests. Time went on, and my review and detailed inspection of their work and decisions became less and less as I trusted them more and more.
Eventually worst scenarios happened, which caused us major financial setbacks. In one case, a long-time customer pressured a project manager to agree to some contract clauses that seemed innocent. Little clauses like 'this contract includes all requirements of the City to obtain a final inspection.' Months later, when the project was nearing completion, the customer held us to this clause which added lots of additional items into our scope of work we never had intended to perform or had in our cost estimate. Upon my review, it was obvious the project manager had agreed to contract terms he didn't fully understand.
Don't over trust
This caused me to take a hard look at how we do business. I discovered many other problems existed with our 'trusting' responsibility system we were using. Some project managers were not getting the complete scope of work included in subcontracts they were writing thus causing cost overruns via change orders on their projects. Some managers were not properly reviewing employee timecards and keeping track of all vacation time they were taking. Some managers were approving expense accounts without reviewing all reimbursable invoices in detail. The payroll department wasn't always charging costs accurately to the right jobs or cost codes in every case. And I found some people were stealing from the company using creative accounting tactics. Oh well, so much for trusting your long-term employees 100 percent.
It is my opinion people over time can feel entitled to a little extra the longer they work for your company,— if you give them the chance to take advantage of the situation. Little things like leaving early without docking their own pay, asking a supplier for a some material for their home remodel, filling their car with gas using the company credit card, and lots of other small things that can add up to big bucks.
Put a protection system in place
In order to remedy the situation, we re-implemented our written company policies we weren't enforcing. We also made it clear there would be no exceptions for anyone regardless of their tenure, relationships or position in the company. These newly enforced rules required two people (for example, myself as president or a management team member and the project manager) to review and approve every decision involving company contractual commitments, estimates, change order costs, financial obligations, payments or monetary transactions including all checks issued; contract and subcontract pricing, awards, terms and conditions; expense account approvals and employee reimbursements; credit card statements; overtime, vacation, time-off and sick pay requests; and project payables.
When someone has to review and approve important matters with the person in charge of making these decisions, your company will avoid mistakes, omissions and indiscretions that can occur. Two heads are better than one. Reviewing decisions with another responsible manager requires a second set of eyes to ask how these decisions were made. When a subcontract is awarded, we now have the project manager review all the bids, inclusions and exclusions from all the bidders, and then decide which company is the best choice for the job. He then reviews his decision with the president, the estimator or another project manager who initials both the spreadsheet and draft subcontract. Then the contract award is made and contract is executed. By adding this one simple review step, you can be assured your projects will have less cost overruns and issues to deal with during the project.
To get people to make more decisions and take on more responsibility, give them a system that allows them to do most of the deciding themselves. And when you want to get a second opinion or have someone review their decisions, make sure you have a system in place that requires a review. A little investment in time will guarantee you'll make less mistakes and more money.
George Hedley works with contractors to build profitable growing companies. He is a professional business coach, popular speaker and best-selling author of "Get Your Business To Work!" available online at www.HardhatPresentations.com. To sign-up for his free e-newsletter, join his next webinar, be part of a BIZCOACH program, or get a $100 discount coupon for online classes at www.HardhatBizSchool.com, e-mail GH@HardhatPresentations.com