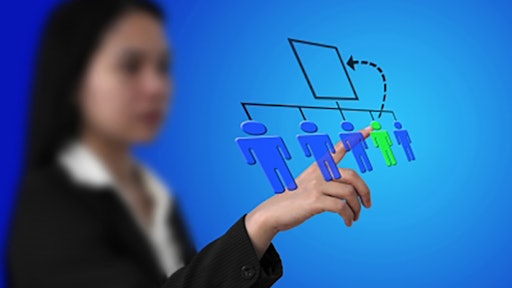 Promoting workers should be a great experience. Owners and senior leaders raising hardworking employees who have improved their skills and who now will receive greater authority and trust by their senior leaders. It's a great thing to promote people who are deserving of the chance to grow in their career.
Yet there are also challenges that can confront contractors when it comes to promoting workers. Consider a few of the following situations to assess if you have experienced the difficulty.
Son or daughter of the owner gets the promotion even while they are not prepared, experienced or perhaps mature enough.
The company is in great need of a crew foreman or a department manager that an individual is named the new boss even while the individual doesn't have the needed skills but has worked for the company for more years than any other employee.
An employee has consistently "badgered" the owner to make them the new foreman or manager and the owner finally gives in since no other employee appears to be interested.
A contractor promotes a younger and less experienced worker thinking that they will learn to be a leader…on the job.
Promoting any worker to the next level of authority, making them a leader of people and processes, should be done with confidence, clarity and purpose. For a contractor to give in and promote any employee, relative or not, before that individual is prepared for the promotion is a mistake and should be avoided at all costs. 
So, what are some of the best techniques and strategies to use when needing to promote a worker into a position of greater authority and responsibility?  Consider a few tips below.
Develop a clear picture of the role that will be filled. It's important that contractors and their senior leader clearly define what they want and need in the crew foreman or supervisor position. Don't merely talk about it, define it in writing.
Understand what the profile needs and strengths are for the department or crew of people who will be receiving the leadership effort of a new leader. If your research uncovers that this group of workers need someone who is more vocal and engaging, then promote someone with some of those traits. You can't always promote just that singular type of leader, but you need to be aware of the need that is present.
Refuse to promote people ONLY because they have more years of employment or experience, are a relative to the owner or other senior leaders, or have voiced their desire to be the next boss loudly. These promotions rarely cut the mustard and more often leave others upset and less productive. Some good employees may even quit over such a promotion.
Start preparing potential candidates for a promotion by exposing them to the important topics of leadership, teambuilding, decision making, scheduling, etc. You may discover that the individual may not be interested after all in the promotion or that they are, in fact, not ready at this time for the opportunity.
Seek out counsel from solid employees who are themselves not interested in the promotion. Conduct this effort confidentially and inquire about their thoughts regarding a candidate. Ask simple questions such as, "Is this person ready? Can/will you follow them? What leadership areas do you think they need to develop?" 
Once you determine who you will promote, conduct a serious "heart to heart" with the individual discussing "line by line" what your expectations and requirements will be. Even if you can't provide any pre-promotion training, be sure to address those needed skills, traits, techniques, responsibilities, etc., that they will be expected to support, embrace and execute.
Schedule leadership training for the newly promoted leader and hold them accountable to attend workshops and to practice what they learn. Have new leaders report to you what they have learned and how they are going to integrate their new education into their daily leadership effort.
Conduct your own 30-day follow-up research on how well your new leader is performing their role. Interview those trusted employees again on what they observe about the new leader, and ask them for honest feedback on areas needing development, elimination or refining.
Promotions should be a good thing and a celebratory experience. While not everyone will agree with whom you promote 100% of the time, these same employees should be expected to throw their best efforts behind their new leader.  Certainly, to promote a new leader and then have 50% of your workers quit is not a good thing. Not everyone may work out and stay but certainly this should be a minimal number of workers…if you promoted the right individual.
Don't allow promotions be a drag on your enthusiasm. As difficult as many areas of employee relations has become, it is more critical than ever to scrutinize how you are promoting individuals. Be proactive in using the eight points above and you will inspire greater confidence in your new leader and their followers!
*This article was originally published in 2015 and has been updated in 2019