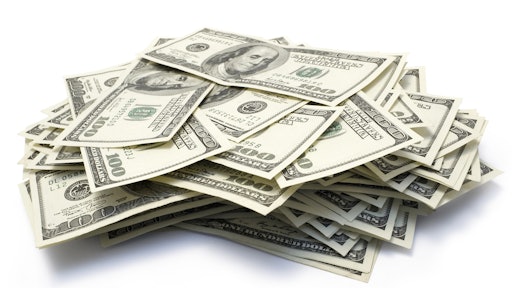 By Scott Applegate, COO, CapitalPlus Equity 

I recently spoke with a subcontractor who was struggling with cash flow and was looking for help. The subcontractor had recently started working with a merchant cash advance company and did not realize the major effect it would have on the company's cash flow. The company thought that it was the only option to get access to quick cash and were now in an even worse situation than before they started working with the cash advance company. This seems to be a reoccurring situation we are encountering with the recent rise in the merchant cash advance industry. 
What is a merchant cash advance?  

Merchant cash advance is any form of accessing capital for your business that pulls funds automatically from your business either via your credit card processing or your bank account. Often times, these companies will claim it is not a loan; however, they are giving you money up front that you will then have to repay, and you will lose control of when and how you make the payment. This form of financing is often unregulated and carries with it an extremely high interest rate of 15% to 39%+ and monthly maintenance fees.
How does a merchant cash advance affect my business?

For many small and new construction businesses there is a concern about cash flow. It can be very difficult and time consuming to apply for a bank loan or line of credit, and forget about it if you have been in business a short time or have not so great credit.
Some of these construction businesses turn to cash advances because with them those issues seem to be solved. There is very little paperwork and high approval rates.
With that quick and easy turnaround comes a very high cost that can be confusing and often overlooked. The cash advance companies tend to be unclear about how they present their interest rates. They will often position it by telling you they will take 10% of your account or sales each day so it appears that it is a 10% interest rate when in fact it can be upwards of 39% or more.

I regularly speak with contractors and subcontractors who did not realize the impact having money automatically taken out of their bank accounts would have on their business and their cash flow moving forward. For contractors who were already having periods of difficulty with their cash flow, having another regular drain on their account can be detrimental, and we even recently heard from a contractor that was forced into bankruptcy after working with a cash advance company.

For the many contractors and subcontractors we hear from who have partnered with a cash advance company and still need additional help, unfortunately, the fact that they are working with a cash advance company could make them ineligible for other types of financing including factoring services — reducing further their options and increasing cash flow headaches.  
What options do I have for my business?

The best option for your business is to only use a cash advance company as a last resort if you absolutely have to. If your business is having cash flow challenges you should exhaust all other options before approaching a cash advance company. Options such as factoring or equipment leasing can help give your company the cash flow assistance you need without draining your bank account in the process.
Scott Applegate is the Chief Operating Officer for CapitalPlus Equity, LLC a factoring company specializing in helping construction companies with their cash flow needs. You can get more information about CapitalPlus Equity at www.capitalplus.com, @CashFlowASlover or (865) 670-2345.