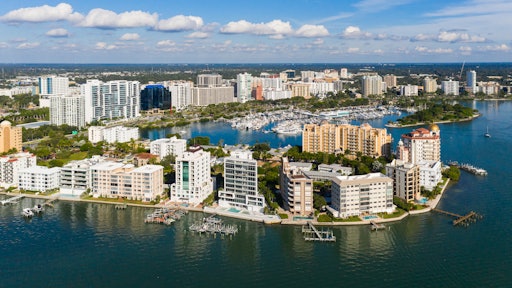 Ripley PR
Business, organization and government requests for proposals (RFPs) come in all shapes and sizes. Some are extremely detailed with pages and pages of requirements and others can be much simpler. As a construction business, how you respond to RFPs can make or break your chances of winning that contract.
This is especially so when the construction project is one that could be a very long and drawn-out endeavor, or that might be controversial in the community. Construction company responses to RFPs give the details about the company's ability and technical skills that pertain to the project. But adding other expertise from previous projects and communicating a partnership with an accomplished construction public relations agency could help clinch a deal.
How a PR Partner Makes a Difference
Although no two construction projects are the same, partnering with a solid construction PR agency can be a huge advantage.
For example, at one point, I worked with a firm that represented a fairly well-known commercial construction company that was hoping to get a contract to build a large parking garage in a Southwest Florida city. The problem was the parking garage project was creating a rift within the community; residents against the project thought it would disturb their way of life and their water views. Most construction companies might not want to get involved, or think it's not their problem. But rather than ignoring this issue, why not offer a solution in your RFP response?
Consider this: if a government entity was looking through responses to its RFP for this project, what would make one construction company's response stand out from the rest? By offering a way to generate real dialogue with and support from the community for the project before it even started breaking ground. And by detailing how that would be accomplished within the allotted project time frame and within budget.
Offering an RFP response with a winning look, technical savvy and the backing of an experienced PR agency could help your construction company blow away the competition in the following ways:
Making your RFP stand Out: Construction RFPs can be pretty wordy, long and very technical. A skilled PR agency will follow the RFP's structure and guidelines, but can create more interest and visual appeal than a typical printed Word document or pages of text converted into a PDF. A response can be technically correct and attractive, too. 
By using an agency's graphics and marketing staff to put a little more life into your response, your business will immediately stand out.
Generating good will: A PR agency can generate good feelings from the community before the project even starts. If it is controversial, a good agency can create a promotion plan that is transparent and inclusive, helping the community to feel they are part of the project. Once a community feels they are being heard, their acceptance is much easier to achieve.
A skilled PR team knows exactly what channels to use and how to use them to generate interest and goodwill from a community. They are experts at communicating and explaining -- something construction businesses may not be adept at. Having grassroots support for your construction project can make things go much smoother.
A PR partner will also have its finger on the pulse of how to garner support for your project, not just the skills to promote it. With the project noted above, we enlisted the help of the community by holding workshops and focus groups throughout construction to answer questions and put residents' minds at ease. This transparency went a long way in gaining support and garnering positive feedback about the project.
Including architects, construction teams, community leaders and government officials in meetings with the community was another positive activity during construction of this project. It kept the lines of communications open -- all while under the supervision of the PR team to make sure meetings stayed on track and ended on a positive note.
Facilitating crisis management: Another reason working with a skilled PR agency is critical is that if anything does go wrong, or there are problems or even a crisis, you will have immediate responses and communication at the ready. If your RFP response includes a crisis communications element from your PR partner, it will be seen as a huge asset for the project.
Take a Strategic Approach
RFP responses tend to be the major way construction companies bid on substantial projects like government, municipal or large corporate building ventures, and they are probably here to stay. Smaller projects may not have as complicated a process. However, catching the big fish always takes more effort and is more challenging.
At the end of the day, getting the contract for a large or medium-sized construction project is what your business is hoping for. But rather than cross your fingers and hope for the best, try something different and be strategic about your RFP responses. 
Construction company owners can sometimes feel their reputation in the business is all that should matter, or that their last project speaks for itself. And that may have a lot to do with the selection process. However, as business becomes more competitive and maybe even cutthroat, it can't hurt to consider the many benefits to adding a PR agency to your construction project RFP responses to secure a competitive edge. 
Heather Ripley is founder and CEO of Ripley PR, a global public relations agency specializing in construction and skilled trades.