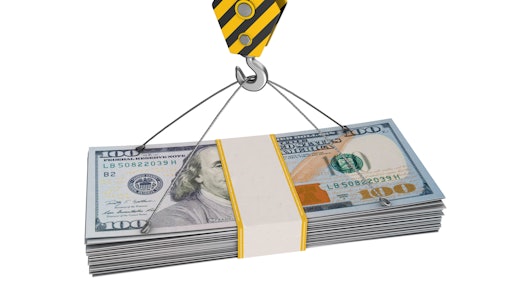 @Maxim_Kazmin - adobe.stock.com
The management of construction payroll can be complicated and very time consuming. With issues surrounding government requirements (national, state and local), taxes, wages, reporting, filings, and certifications just to name a few, companies turn to payroll services for help.
An Employer of Record (EOR) payroll service can provide contractors an opportunity to grow your business through a "funded payroll" service. In addition to the EOR administering your payroll and all related items, including, but not limited to national, state and local reporting, an EOR will advance your payroll thereby allowing you to re-invest your capital to grow your business.
A typical payroll company will deduct your payroll from your business account on Wednesday, 2 days before a Friday payroll. Consequently, the payroll company has the use of your funds for those days with absolutely no benefit to you. However, an EOR will pay your payroll on Friday and invoice you 7-10 days later, thereby allowing you the use of your funds to re-invest your money in our business as you see fit.
With banks tightening on credit, obtaining lines of credit or increase present lines of credit have been more difficult. In addition, banks are now frequently requiring "personal guarantees" from the owners and or shareholders to extend credit. An EOR who provides "funded payroll" has no such requirements.
Another significant advantage of the EOR (Employer of Record) is that the EOR takes on the risks and responsibilities of the "Employer". From Federal, State and Local reporting to Worker's Compensation, Health Insurance, 401K, and administrative duties, the EOR is the front line, thereby allowing the Employer to focus on their core business.
Consider these questions to start thinking of how and EOR (Employer of Record) can benefit your company:
How would you use the working capital provided by the "funded payroll?"
How would you use the savings on Worker's Compensation costs?
How would you benefit from the risk and responsibility savings provided by the EOR?
How would you benefit from the administrative assistance provided by the EOR?