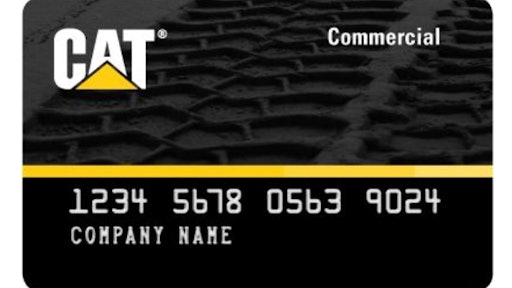 Citi Retail Services announced a long-term agreement with Caterpillar Financial Services Corporation (Cat Financial) to provide a private label credit card program in the United States and Canada. Cat Financial will jointly manage the overall program and continue to provide guidance on the product offerings while transitioningthe origination and portfolio management responsibilities to Citi.
Cat Financial offers a wide range of financing solutions to customers and Cat dealers for Cat machinery and engines, Solar Gas Turbines and other equipment and marine vessels. Citi Retail Services is one of North America's largest and most experienced retail credit solution providers, delivering consumer and commercial credit card products, both private label and co-brand, to retailers and their clients.

The new Cat Card Program will offer both commercial and consumer financing options to give customers the flexibility to finance parts, servicing and rental needs at participating Cat dealers in the United States and Canada. 
Citi is now accepting applications online for the new Cat Card in the United States and will begin accepting applications in Canada on August 21. Customers can apply at:

catfinancial.com/us/commercialaccount (U.S.)




catfinancial.com/ca/commercialaccount (Canada)
Existing Cat Financial Commercial Account customers can continue using their accounts at participating Cat dealers until Citi provides a new Cat Commercial Card with a new account number to replace their existing account number in the coming weeks. 
"Caterpillar has been a Citi banking partner for more than 90 years, and we're excited to work together in this new capacity to serve their loyal customers," said Craig Vallorano, Head of Citi Retail Services. "This relationship allows us to expand our deep expertise in the dealer network distribution market space and is an important addition to the Citi Retail Services portfolio."
"Our partnership with Citi on the Cat Card Program brings substantial opportunity to both the Caterpillar enterprise and our customers," said Dave Walton, President, Caterpillar Financial Services Corporation. "Building on the success of the existing Commercial Account product over the last 10 years, Citi brings the scale to grow the product through their established infrastructure and technological capabilities already in place, including service centers for both customer and dealer support, automated online credit approvals, and broad marketing and analytics capabilities."