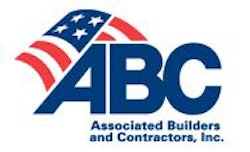 In advance of the second anniversary of the Patient Protection and Affordable Care Act (PPACA) on March 23, Associated Builders and Contractors (ABC) said the sweeping health care law fails to curb the cost of health care coverage and imposes new taxes, as well as costly and burdensome federal government mandates on businesses, including ABC members.
"The more people learn about this health care law, the worse it appears," said 2012 ABC National Chairman Eric Regelin, president of Granix, LLC, Ellicott City, Md.
In an effort to repeal one of the most harmful provisions in PPACA – the employer mandate – which is scheduled to go into effect in 2014, ABC supports the American Job Protection Act (H.R. 1744/S. 20), which currently has more than 200 cosponsors in the U.S. House of Representatives.
"Because of the employer mandate, along with the small business health insurance tax, automatic enrollment in group health plans and the unsustainable CLASS Act, ABC is urging Congress to repeal the entire health care law and start over," said Regelin.
"ABC will continue to advocate for a more practical approach to changes in the health care system, including medical malpractice reform, the inclusion of small business health plans, expanding access to health savings accounts, and portability of benefits in order to reflect the unique nature of the construction industry workforce," Regelin said.
Companies in this article