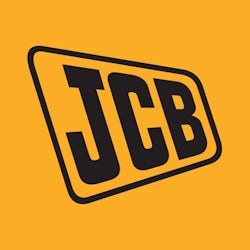 JCB has secured an order for more than 1,000 machines from one of the UK's leading equipment rental companies in a deal worth nearly $60 million. 
A-Plant has purchased a huge fleet of JCB machines, including mini and midi excavators, Loadalls, rough terrain forklifts, Teletruks and 3CX backhoe loaders. And, for the first time, A-Plant has also ordered a number of JS130 tracked excavators from JCB as it looks to expand its range of available equipment. The deal comes on the back of 800 machines ordered by A-Plant last year and a further 550 in 2012.  

"This is a highly significant order, and the biggest of the year so far for JCB in the UK," said JCB CEO Graeme Macdonald. "We are delighted that our relationship with A-Plant, which now stretches back more than 25 years, continues to go from strength to strength.

"The UK market is currently the fastest growing in the world and JCB is on course for its best performance in the UK since 2007, which helps to offset downturns in markets such as Brazil, India and Latin America."

All the machines, which are being supplied by dealer Greenshields JCB, will be built at JCB's Staffordshire factories; the backhoe loaders and Loadalls at the World HQ, the mini and midi excavators at JCB Compact Products in Cheadle, the Teletruks at JCB Utility Products, Cheadle and the tracked excavators at JCB Heavy Products in Uttoxeter.

"This order allows us to meet with the increasing demand in the market place and continue to supply one of the youngest and most up-to-date fleets in the industry," said Asif, Latief, A-Plant marketing and strategic accounts director. "We have also added the new JS130 tracked excavators to our fleet to service the contract with the Environment Agency because of their environmental efficiencies which address issues such as CO2 emissions and use biodegradable hydraulic oil. This is a standard requirement on the Environment Agency's excavators."

A-Plant, which forms part of FTSE-100 company Ashtead Group plc, is one of the UK's largest equipment rental companies with over 125 Service Centers across Great Britain, more than 2,250 employees nationwide and over 30,000 customers in the construction, industrial, commercial, utility, public sector, homeowner and events markets.