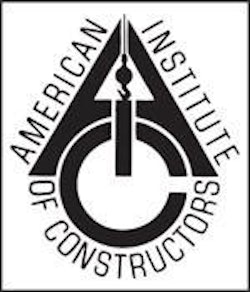 The American National Standards Institute (ANSI) has accredited American Institute of Constructors '(AIC) Associate Constructor and Certified Professional Constructor Certification Programs.
 
"Obtaining ANSI Accreditation for the AC and CPC programs has been a goal of AIC's for many years, and I could not be more proud of this accomplishment. Having a quality and validated certification process is important to us and the construction industry, who will benefit most by having an ANSI Accredited Certification to turn to for individuals to manage the complex process of construction," said AIC National President Paul Mattingly, CPC.
 
For nearly 20 years the AC and CPC designations have recognized individuals for the skills, knowledge and professionalism needed to be manage the construction process. Those who obtain the designations have demonstrated their skill and proficiency through education, experience and a rigorous examination.