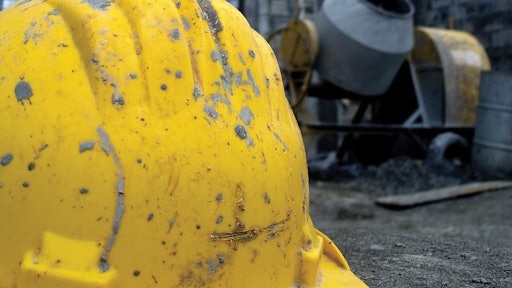 ISTOCK/GETTY IMAGES
HBI (Home Builders Institute) and The Home Depot Foundation are expanding their trades training partnership to include transitioning military members, spouses and veterans in the Norfolk, VA, area. Participants in HBI's Military and Veterans Program can take advantage of a 12-week, no-cost construction industry training, certification and job placement. Active duty military members within 180 days of separation are eligible to participate.

The new program, in Gateway II in Norfolk, kicks off this week. The effort marks the seventh installation to join the collaboration between HBI and The Home Depot Foundation to train transitioning military members and other new tradespeople to help address the ongoing skilled labor shortage in the building industry. Fort Stewart, Fort Bragg, Fort Bliss, Fort Hood, Fort Carson and Jacksonville Naval Air Station currently have programs under way.

"We are excited about the growth of the program. We began our partnership with The Home Depot Foundation last year and we've made significant progress thus far. We look forward to a long-term relationship to prepare transitioning military members and veterans for careers post military service," said HBI President and CEO Ed Brady.

Using HBI's Pre-Apprenticeship Certificate Training, HBI instructors train military members to learn construction trades skills to begin careers in the industry as they transition into civilian life. Students earn national, industry-recognized credentials in their chosen trade such as plumbing, electrical or carpentry. They will also receive support for job placement in the building industry upon separation from the military. Soldiers will be trained five days a week, eight hours a day toward completion typically within 12-14 weeks.

"The HBI-Home Depot Foundation partnership will help create a much-needed pool of qualified workers for the Hampton Roads community. We welcome the new program to the area to support our military community," stated Patrick Reynolds, President of Tidewater Builders Association.
The Home Depot Foundation is funding the program to help create a skilled labor pipeline to support the future of the building industry. The foundation is committed to working with HBI to set up training sites at additional U.S. bases this year and in subsequent years.


"Giving back to service members exiting the military is personal to The Home Depot as more than 35,000 of our associates have served in the military. Last year, The Home Depot Foundation made a commitment to work alongside HBI and train 20,000 skilled workers to help combat a major issue within the trades industry. This new program will further that effort and we look forward to training and serving the service men and women of Norfolk," explained Executive Director for The Home Depot Foundation Shannon Gerber.