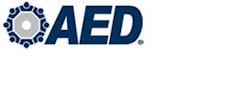 If you're looking for a new idea for your local student recruitment strategy that gets students interested in the equipment industry, check this out. At Central Arizona College, the Diesel and Heavy Equipment Technology Department has had much success in hosting Heavy Equipment Camps in the summer, attracting both in-state and out-of-state students. The camp, which costs just $250.00 per participant, isn't just a place to keep youth busy during the summer; it's an experience in career exploration.
High school students graduating in the coming spring, or entering their junior or senior year, are eligible to participate in the camp. Campers get a "hands-on" look at heavy equipment technology, learn about potential career paths, and see if it's the career direction for them.
Click here for the complete news item, including contact information for the camp.