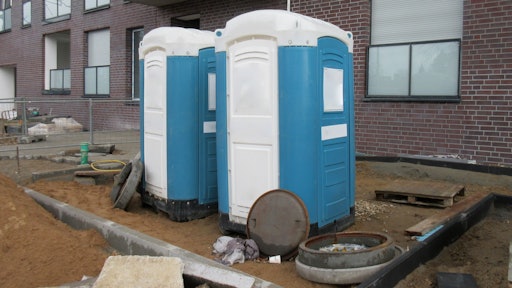 anela / iStock / Getty Images Plus
By Bo Mitchell, president, 911 Consulting
Before construction sites reopen, one of the top responsibilities of leaders is to ensure the safety of all the people coming and going from your job sites and offices.
Unfortunately, leaders need to make safety and protection decisions based on ever-changing data regarding the transmission, testing and symptoms of COVID-19.
There are no pandemic laws or standards yet, so what constitutes legal violations is murky.
Don't make it easy to pile on charges
If, despite best efforts, an employee or contractor contracts COVID-19 and suffers permanent injury or dies, and the employer doesn't comply with existing federal and state laws and standards for employee safety, the injured party can pile on charges in a negligence lawsuit.
This is more expensive, time consuming and demoralizing than most can stomach. It can also destroy your reputation and brand.
Before reopening, review this checklist for your construction site
Social distancing
How do we change practices to accommodate social distancing? Which equipment can allow a multiple-person project to be done by a single individual?
How do we enforce social distancing in areas where people congregate—such as the food truck, photocopy room, lounge, coffee bar?
How do we use any shared kitchens or food storage and heating facilities so everyone is protected?
Where we can't accommodate social distancing, what's our process for pre-cleaning, personal protection equipment, and disinfecting tools, space and individuals to reduce risk? 
What's our policy for deliveries, clients, vendors and other site visitors?
Site safety
Are HVAC systems in our many vehicles, job trailers and offices equipped with up-to-date HEPA filtration?
What safety practices can we accommodate and/or encourage, e.g., frequent hand washing, wearing masks, practicing social distance on the job and during free time?
Who provides masks that meet protection standards? What are our inventory requirements? Who replaces/launders? Enforces correct use?
How do we screen employees for COVID-19 symptoms and manage the data? Should we demand tests for COVID-19 or antibodies? If so, how recent? How frequent? 
What if someone refuses testing? What legal issues apply to ensuring our employees are healthy? What does our lawyer advise for our sites re: Workers Comp and lawsuits?
What are our policy and procedures for when someone exhibits COVID-19 symptoms?
Employee safety and concerns
What do new shifts mean for employee security when coming into and leaving the site? Employee transportation and safety?
How are employees getting to our workspace—mass transit, carpooling, private car with a family member? What is their commuting exposure to COVID-19? 
What cleaning materials and facilities do we provide workers to keep themselves, their tools and their work areas disinfected? What protocols do we implement as safety procedures? 
Do we have everyone's emergency contact information? Is it current? Are there privacy protections? Who has access to it?
What if an employee states they don't feel safe returning to the workspace? Are they told to come in or resign? Something else? Can we accommodate valuable field supervisors with some remote work?
How can we help workers with children whose schools are still closed?
Cleaning and disinfecting
What's our protocol for cleaning and disinfecting our permanent facilities—office-building entry doors, lobby, elevators, stairwells—vehicle access, cabs, controls, tools, site offices, etc? How frequently? What equipment, cleaning products and personal protection equipment are needed?
Who cleans and disinfects the workspace's common areas, workstations, break rooms, and how frequently? What equipment, cleaning products and personal protection equipment are needed?
Who cleans and disinfects the restrooms/bio facilities and entry doors? How often? What cleaning materials and personal protection equipment are needed?
Who cleans the refrigerators, microwaves, sinks, faucets, counters, and how often? What cleaning materials and personal protection equipment are needed?
Who is responsible for removing trash from office workstations, project sites, shared kitchens or break areas, restrooms? What personal protection equipment is needed?
Company safety and compliance
Is our Emergency Action Plan compliant, and have we trained everyone—employees and contractors—within the last 12 months, and at hire?
You and your employees have faced enough trauma and risk
Let's work together so you can safely reopen, and help your employees feel secure and valued. 
I'll customize this checklist to your workspace, location, employees and culture. Call me at (203) 563 9999 or email BoMitchell@911Consulting.net.