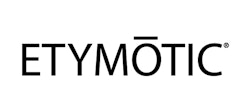 Etymotic's high-definition earplugs and earphones help reduce the risk of noise-induced hearing loss and tinnitus (ringing in the ears).

The HD Safety earplugs are the world's highest fidelity ready-fit earplugs used to reduce sound levels while preserving clarity. They are available in two sizes to fit most ears.
The HD 15 electronic earplugs allow safe sounds to pass through while instantaneously reducing loud sounds.
The HD Safety earphones block external sound to reduce external noise but allow for safe listening and exceptional sound quality without the need of loud playback levels.


Request More Information
Fill out the form below to request more information about
High-definition Earplugs and Earphones