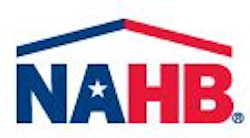 The National Association of Home Builders (NAHB) applauds the federal Occupational Safety and Health Administration (OSHA) for listening to the industry's plea to consider the negative implications the recent change in the fall protection requirements - such an important component of jobsite safety - would have on residential construction companies.
OSHA Extends Temporary Enforcement Measures for Residential Construction Into 2013

Home builders and remodelers have been given a reprieve from OSHA enforcement of new, more stringent fall protection regulations which have been in effect since September 15, 2011.
Video: OSHA's Fall Protection Policies for Residential Construction

OSHA's temporary enforcement measures, which provide free on-site compliance assistance, penalty reductions, extended abatement dates, measures to ensure consistency and increased outreach, have been extended until March 15, 2013.

While the enforcement deadline is a step in the right direction, NAHB is still advocating that the standard still needs work to make it practical in today's housing market.

In a December 10 letter and petition to OSHA officials, NAHB staff asked the agency to reopen the rulemaking and try again to create a rule that applies to home builders, rather than a one-size-fits-all approach that is better suited to commercial contracting.

"After years of interpretations, compliance directives, and guidance documents that have failed to ensure compliance and improve safety, NAHB is convinced that the most beneficial way to address falls in the residential construction industry is for OSHA to promulgate a standard specifically tailored for residential construction," the letter said.
Companies in this article