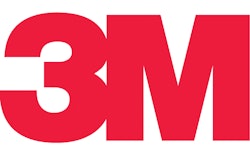 3M has unveiled a state-of-the-art testing facility for its expanding portfolio of fall protection solutions, complete with a research and development tower. The testing facility is located within 3M's Fall Protection campus in Cottage Grove, MN.
The new facility, which was designed to test according to global fall protection regulatory standards, gives the 3M Research and Development team an innovative environment to collaborate, and design safe, secure solutions for those who work at height. 3M will test harnesses, connecting and anchorage devices, lifeline systems, confined space equipment and escape and rescue products at this facility.
"We are proud of our testing facility and consider it technologically advanced within the industry," said Stephanie Mathers, 3M Global Fall Protection Business Leader. "Not only is it developed to test products to global fall protection standards, it is built as an investment for the future as standards change and new technologies emerge."
The new facility is part of a company-wide commitment to exploring new technological possibilities. Earlier this year, 3M also announced plans to build a $150 million research and development lab building at its headquarters campus in Maplewood, MN.
Companies in this article