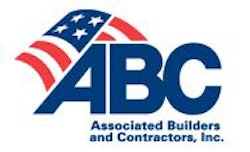 Associated Builders and Contractors (ABC), as part of the Construction Industry Safety Coalition (CISC), today requested the Occupational Safety and Health Administration (OSHA) withdraw its proposed rule to drastically lower the permissible exposure limit (PEL) of crystalline silica for the construction industry.
OSHA Announces Proposed Rule to Protect Workers Exposed to Crystalline Silica
"OSHA's crystalline silica proposal is potentially the most egregious regulatory initiative that OSHA has proposed for the construction industry," said ABC Vice President of Government Affairs Geoff Burr.
"In addition to failing to demonstrate a need for the rule, OSHA has severely underestimated the compliance impact," Burr said. "The proposal likely will impact 1.5 million more construction workers than OSHA estimated and will cost at least four times as much to implement."
"OSHA should withdraw this burdensome proposal until it can demonstrate a rule of this kind is necessary and workable. ABC and CISC welcome the opportunity to collaborate with OSHA on a standard that makes sense for the construction industry and to ensure that the positive trend in reduction of silicosis-related disease continues."
Read ABC's comments to OSHA.
Read the coalition's comments.