ACBM staff
While the construction industry has been facing a growing skilled labor shortage for years, COVID-19 pushed this shortfall to a far more critical level. Since the start of the pandemic, high levels of workers have exited the industry, or the workforce entirely, heightening longtime challenges in attracting and hiring the next generation and retaining existing talent.
"The pandemic resulted in a 14.5% decline in construction employment from February to April of 2020," says Dr. Anirban Basu, chief construction economist, Marcum LLP. "Rather than helping the situation, that further exacerbated industry challenges by persuading some workers to enter retirement earlier than anticipated and inducing others to seek employment in other industries, including those that offer the ability to work remotely and/or on flexible schedules."
With this and the ongoing exodus since, construction labor costs have continued to surge. The 2021 Marcum JOLTS Analysis – an annual analysis of the Bureau of Labor Statistics' Job Openings and Labor Turnover Survey (JOLTS), produced by Marcum's National Construction Services group – showed substantial increases in construction wages.
"Over the past 12 months, construction wages climbed 5.1%, increasing $0.19 in January 2022 alone," Basu points out. "Construction input prices have also raced higher. Not only does that squeeze industry margins, it jeopardizes industry recovery altogether by causing certain project owners to delay or cancel projects because of elevated bids."
Unfilled Jobs at Record Levels
The JOLTS Analysis reports an average of 4.4% of construction jobs went unfilled in 2021, an historic level for the industry. "That was easily the highest proportion over the course of the two decades that the Bureau of Labor Statistics has monitored such things," Basu states.
The difficulties in filling open positions worsened through much of the year, rising from 3.9% in January to 5.7% by October. The latter part of 2021 saw some signs of relief. "By December 2021, the proportion of positions that remained unfilled had declined to 4.3%," says Basu, "though that remains well above the 2.5% average that prevailed during the decade preceding the pandemic."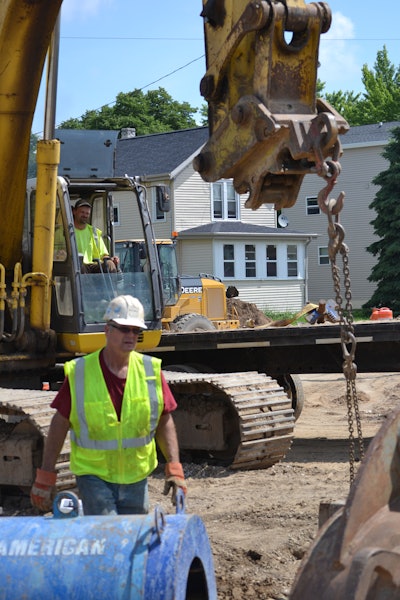 Yet, even with this late-season easing, most construction industry pundits expect labor and skills gaps to expand in 2022 and 2023, as funds under the Infrastructure Investment and Jobs Act and other COVID-19 relief stimulus continue to be released.
"As outlays from the infrastructure bill increase, construction spending will expand, exacerbating the chasm between supply and demand for labor," Basu predicts.
Read more: Labor Shortage Could Be 2022's Biggest Barrier to Construction Growth
Labor and Skills Gaps to Widen
Construction labor market conditions are forecast to worsen throughout the course of 2022 and 2023. A recent study by the Associated Builders and Contractors (ABC) estimates the industry will need to attract nearly 650,000 more workers this year on top of its normal pace of hiring. In 2023, it will need nearly 590,000 new workers above normal hiring levels – presuming that construction spending growth slows.
Unfortunately, there is still more to worry about. "An added concern is the decline in the number of construction workers ages 25-54, which fell 8% over the past decade," says Basu. "Meanwhile, the share of older workers exiting the workforce soared."
The median age of construction workers has risen, with the Center for Disease Control and Prevention reporting more than 1 in 5 at age 55 and older. This is particularly problematic for an industry with an average retirement age of 61.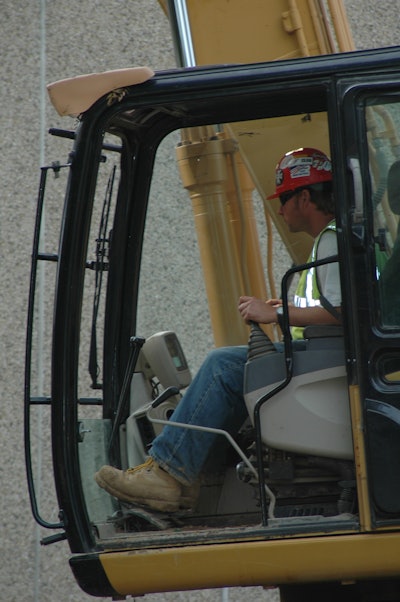 A pre-pandemic study in 2019 predicted that 41% of the construction workforce was expected to retire by 2031. This percentage has undoubtedly grown during the COVID crisis. And worker numbers and skills have been unable to keep pace.
"Since 2011, the number of entry-level construction laborers has increased 72.8%, while the number of total construction workers is up just 24.7%," Basu reported on behalf of the ABC. "More than 40% of construction workforce growth over the past decade is comprised of low-skilled construction laborers, who represent just 19% of the workforce."
This means that the roughly 650,000 workers entering the construction workforce in 2022 will need to acquire specialized skills, and quickly.
This will place even greater pressure on construction industry workforce development efforts. "With many industries outside of construction also competing for increasingly scarce labor, the industry must take drastic steps to ensure future workforce demands are met," Basu stresses.
Read more on how to meet construction workforce demands:

How Construction Can Attract Today's Workers and Fill Gaps in a Growing Industry

Build a Pro-active Plan to Recruit Good Workers in a Tight Labor Market

How Contractors Can Capitalize on Social Media to Attract Workers

Research Examines How Technology Can Help Attract, Retain and Empower Employees

Technology is the Solution for Civil Construction's Skilled Worker Shortage
Companies in this article