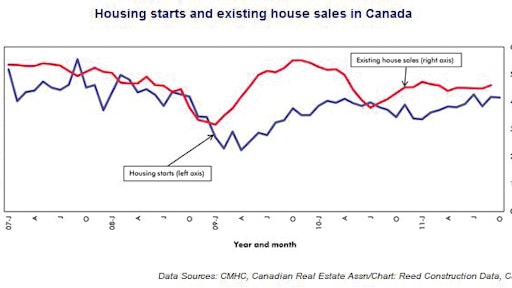 It appears that, to date, the effects of the steady erosion of consumer confidence since May and the increasing concerns about the potential impact of the European sovereign debt crisis on global financial markets have not pulled the rug out from under Canada's housing market.
This observation is based on the healthy month-over-month increases in existing home sales and the concomitant stronger than expected pattern of housing starts in September and October.
Moreover, it suggests that the impact of historically low interest rates, strong growth of full-time employment through September and the effects of an increase in foreign investment in real estate is continuing to underpin housing demand heading into the new year.