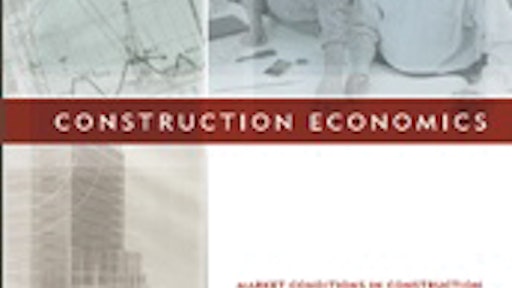 PROVIDENCE, RI - (GLOBE NEWSWIRE) -- Gilbane Building Company announces the publication of the Winter 2011 edition of Construction Economics -- Market Conditions in Construction. Based on an array of economic data, construction starts, and material cost trends, this free report projects that the recovery of the construction market will lag behind the overall economic recovery and will take much longer due to the severity of current conditions. Nevertheless, some critical indicators are illustrating a positive trend.
"New construction starts have been strong four of the last five months, construction spending has improved throughout the year, and industrial production related to construction materials is up five months in a row," observes Ed Zarenski, the report's author and a 40-year veteran of the construction industry. "However, we haven't seen appreciable job growth in six years. In 2011, construction increased by only 50,000 jobs when we need to see job growth of 30,000 per month to get back to previous levels, which will require significant increases in construction spending and overall project volume."
Commenting on the necessity for a realistic assessment of the state of the industry, William Gilbane, Jr., President and Chief Operating Officer of Gilbane Building Company says, "Making good decisions in the construction industry requires the best possible information, especially when facing such a wide range of economic challenges.
Construction Economics offers a detailed look at the key market drivers that are influencing our industry. Whether you are a facility owner, a general contractor, a construction management firm, or an industry observer, understanding these factors is critical to everyone's success in an increasingly challenging but exciting industry. We drew on not only the most current market data available but also on our understanding of and experience within the construction industry gained during our almost 140-year history."
Among the topics covered in this comprehensive report are:
-- Construction Starts, Spending, & Costs
-- Material Price Movement
-- Trends and Costs for Structural Steel, Recycling Steel & Copper
-- Architectural Billings Index
-- Current Inflation Forecast
-- ENR Index -- BCI History
This free report is available at
http://www.gilbaneco.com/construction-economics for download.
About Gilbane, Inc.
Gilbane provides a full slate of construction and facilities-related services -- from sustainable building to the latest in construction technology -- for clients across various markets. Founded in 1873 and still a privately held, family-run company, Gilbane has more than 60 office locations around the world. For more information, visit www.gilbaneco.com.