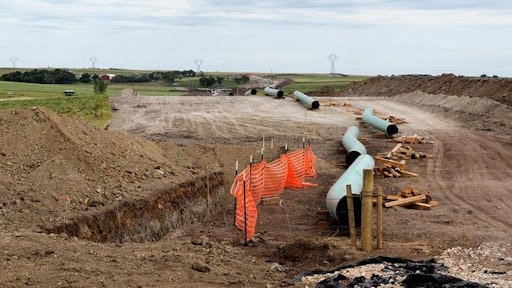 After President Trump recently issued a memorandum advising expediting review of the Dakota Access Pipeline project the U.S. Army said it will grant Energy Transfer Partners LP the easement it needs to finish the pipeline. This despite many protests and a huge controversy over the pipeline.
Additionally, the U.S. Army Corps of Engineers will no longer prepare an Environmental Impact Statement for the work that will cross Lake Oahu in North Dakota.
Pending any additional obstacles, the pipeline should be completed and operational by June this year.
The Standing Rock Sioux plans to challenge the easement decision stating the Environmental Impact Statement was wrongfully terminated.
(more on the Army's easement grant for the Dakota Access Pipeline...)