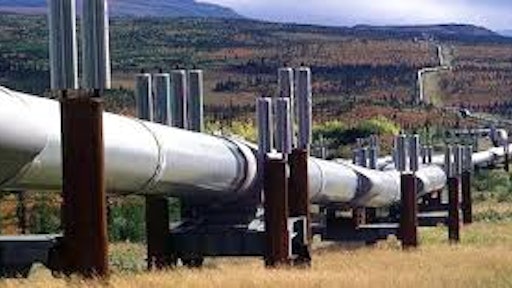 The Trump administration issued a permit Friday to build the Keystone XL pipeline, reversing the conclusion of the Obama administration and clearing the way for the $8 billion project to finally be completed. The decision caps a years-long fight between environmental groups and energy industry advocates over the pipeline's fate that became a proxy battle over global warming.
The 1,700-mile pipeline, as envisioned, would carry oil from tar sands in Alberta, Canada, to refineries along the Texas Gulf Coast, passing through Montana, South Dakota, Nebraska, Kansas and Oklahoma. The pipeline would move roughly 800,000 barrels of oil per day, more than one-fifth of the oil Canada exports to the U.S.
Yet even with a presidential permit, the pipeline still faces obstacles — most notably the route, which is still being heavily litigated in the states. Native American tribes and landowners have joined environmental groups in opposing the pipeline.