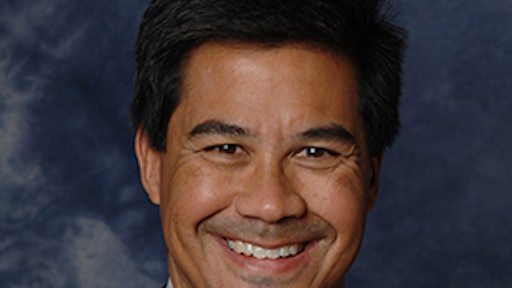 The PCL family of companies reports that Ken Slota, construction manager for PCL's Water Infrastructure Group, has been named 2017 Construction Professional of the Year by AZ Water Association (AZ Water).
Ken has more than 18 years of experience in both design and construction of water and wastewater treatment infrastructure and has managed numerous award-winning water projects. Projects on his resume include the Ak-Chin Indian Community Surface Water Treatment Plant, winner of AZ Water's Water Treatment Project of the Year award; Prescott's Airport Water Reclamation Facility Improvements, named a Public Works Project of the Year by the American Public Works Association; and the Tesla Water Treatment Facility, which won numerous awards, including the Excellence in Engineering Design award from the American Council of Engineering Companies.
The AZ Water Association is a nonprofit organization that advocates for Arizona's water through leadership, networking, education, and environmental stewardship. The Construction Professional of the Year award recognizes outstanding professionals in construction and AZ Water members for their significant contributions to the water/wastewater industry, and the association.
PCL is a group of independent construction companies that carries out work across the United States, Canada, the Caribbean, and in Australia. Diverse operations in civil infrastructure, heavy industrial, and buildings markets are supported by a strategic presence in 31 major centers. Together, these companies have an annual construction volume of more than $7 billion, making PCL one of the largest contracting organizations in North America.