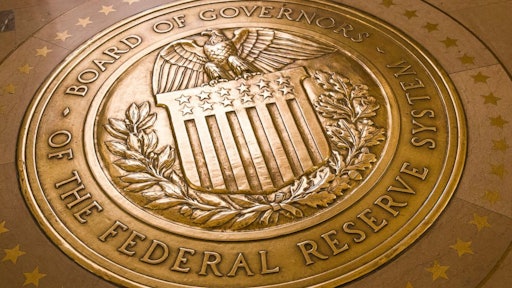 A new Federal Reserve report showed economic activity expanded across all 12 U.S. districts, "with the pace of expansion equally split between modest and moderate." The Fed's roundup of anecdotal information on regional economic conditions is known as the Beige Book, and this edition covers conditions for the six weeks ended April 10. It indicated strength in consumer spending, tourism, housing construction and manufacturing.
A tightening labor market is putting broader pressure on wages as U.S. firms increasingly report trouble filling low-skilled jobs.
In a couple regions, "worker shortages and increased labor costs were restraining growth in some sectors, including manufacturing, transportation and construction," the Fed said.
The report found that "modest wage increases broadened" and "employers in most districts had more difficulty filling low-skilled positions, although labor demand was stronger for higher skilled workers."
Other Beige Book highlights:
Inflation continued to firm, with prices reported as rising modestly
Nonresidential construction remained strong, but became more mixed in some regions
Home-sales growth slowed over the period, while residential construction growth accelerated