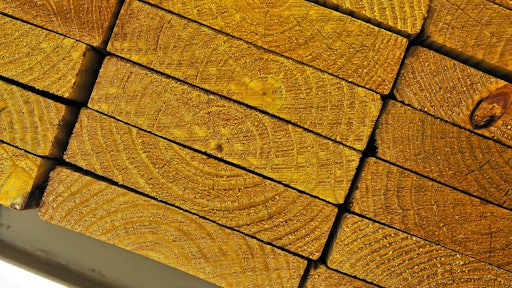 President Donald Trump escalated a trade dispute with Canada by slapping tariffs of up to 24% on imported softwood lumber in a move that drew swift criticism from the Canadian government.
The U.S. Commerce Department said it would impose countervailing duties ranging from 3% to 24.1% on Canadian lumber producers including West Fraser Timber Co. The step follows a fight over a new Canadian milk policy that U.S. producers say violates the North American Free Trade Agreement.
Canada fired back, saying the tariff is an "unfair and punitive duty" imposed on "baseless and unfounded" allegations, according to a joint statement from Foreign Minister Chrystia Freeland and Natural Resources Minister Jim Carr.
Canada "will vigorously defend the interests of the Canadian softwood lumber industry, including through litigation," the ministers said, adding they nonetheless "remain confident that a negotiated settlement is not only possible but in the best interests of both countries."