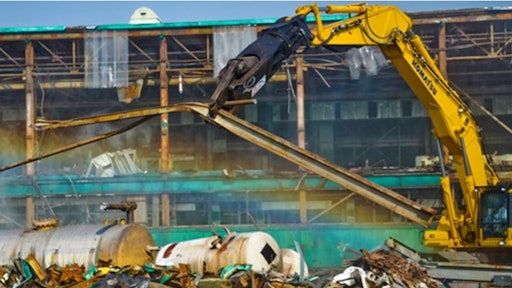 The U.S. Department of Energy (DOE) has selected Four Rivers Nuclear Partnership (FRNP) LLC, a joint venture comprised of CH2M, Fluor Corporation and BWX Technologies, to lead the Paducah Deactivation and Remediation (D&R) Contract at the Paducah Gaseous Diffusion Plant in Kentucky.
The performance-based contract is valued at approximately $1.5 billion over ten years. The base term is five years valued at approximately $750 million followed by three-year and two-year option periods valued at an approximate total of $750 million combined.
"In just three short years . . . we've made facilities safer by removing hazardous and radioactive materials while improving the site's infrastructure," said Bruce Stanski, president of Fluor's Government Group. "These efforts will save taxpayers millions of dollars over the next several years while improving safety for the workers, the general public and the environment. Fluor looks forward to our future at the site and continuing the mission, which will bring additional value to the government."
The Paducah site is situated on approximately 3,500 acres in western Kentucky, approximately eight miles west of Paducah, and 3.5 miles south of the Ohio River. Built in the 1950s as part of the nation's nuclear weapons complex, the site processed uranium from 1952 to 2013 for military reactors, nuclear weapons and nuclear power plant fuels.
The D&R contract includes management of more than 650 structures, properties and buildings. Throughout the contract duration, the team will optimize surveillance and maintenance costs to allow for additional stabilization, deactivation and remediation activities, thereby further reducing risk and future demolition costs.
For more than 70 years, Fluor has served as a DOE contractor with a legacy that dates back to the Manhattan Project. In addition to the Savannah River Site management and operations work in South Carolina, Fluor supports DOE's cleanup missions at the Idaho Site under the Idaho Cleanup Project Core Contract and is the prime contractor for the decontamination and decommissioning of the Portsmouth Gaseous Diffusion Plant in Piketon, Ohio. Fluor also manages and operates the Strategic Petroleum Reserve, headquartered in New Orleans, for DOE's Office of Fossil Energy.