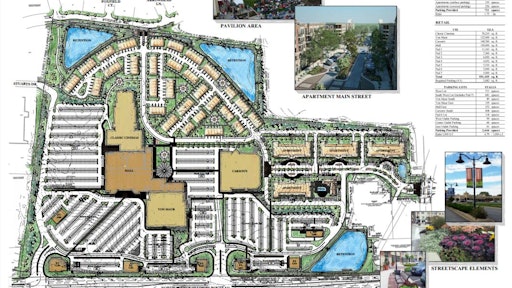 The American shopping mall isn't dead. But mall owners and developers are working on solutions for a slice of the industry that shifting shopping dynamics have put on life support.
Many consumers are spending more money on experiences — and less on stuff. When they do shop, they increasingly do so online. Five months into the year, the U.S. saw more than 2.5 times the number of announced store closings as all of last year.
Mall operators are trying to reinvent their centers, reinvesting to attract trendier tenants or swapping retail space for housing, hotels, offices, fitness centers or even trampoline parks.
Retail sales at department stores have declined 36.7% since they peaked in January 2001, and the pace of retail's decline is picking up, according to research from Morningstar.
The overwhelming majority of retail sales still happen in stores, but the National Retail Federation projected online sales this year would increase three or four times faster than overall retail sales. Store-closing announcements are outpacing openings by more than 30% this year, and analysts at Credit Suisse recently predicted as many as one in four malls would close in the next five years.
"Once a mall starts to go into decline, it's very hard to turn it around without some radical changes to the facility," said John Melaniphy III, president of Chicago-based retail and real estate consultancy Melaniphy & Associates.